The Manual of Detection
By Time Out editors Thu Feb 5 2009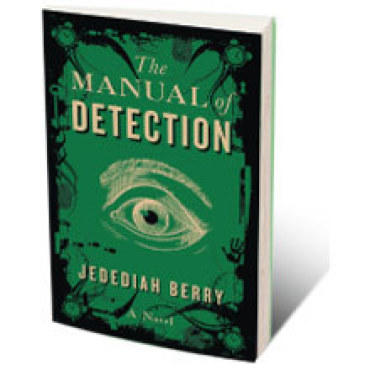 Time Out Ratings :
<strong>Rating: </strong>3/5
Most good detective fiction will keep the reader guessing until the very last page—that "Aha!" moment when the true murderer is revealed and the shabby, hard-talking private dick explains to some mixed-up dame the reasons why things could never work between them. But Jedediah Berry, with his debut The Manual of Detection, almost dares the reader to preemptively figure out the crime at its center by making his meta-novel just what the title implies: Each chapter heading offers a new tip on the not-so-gentle art of detective work. And yet even as readers feel close to solving the case, confusion prevails. Intentionally misleading, the advice, one soon learns, is more mysterious than the mystery itself.
The story follows a fastidious clerk named Unwin, who works at a sprawling, monolithic, unnamed agency cataloging case files submitted by the legendary detective Travis Sivart. One day Sivart disappears, and Unwin is suspiciously promoted to the rank of detective, despite his indignant protests. Pretty soon, he's caught up in a struggle between the forces of chaos (represented by an oddball crime syndicate known as Caligari's Carnival) and order (the agency), with only his umbrella and his copy of the manual to aid him as he sleuths through this world of good and evil.
Dreams are fair game in this book's idea of detective work, and Berry offers a fun meditation on the relationship between perception and reality. He has the sleight-of-plot thing down, but one wishes that he would've spent a bit more time adding color to his quirky noirish setting. Though the crimes they solve are complex, his characters and their motivations never get beyond the elementary.—Drew Toal
Buy The Manual of Detection on BN.com>>
See more Book reviews >>
By Jedediah Berry. Penguin Press, $25.95.