Ann Hallenberg unearths unfamiliar arias by Handel
On 'Hidden Handel,' a Swedish mezzo soars alongside a delightful period-instrument band
By David Shengold Thu May 16 2013
Time Out Ratings :
<strong>Rating: </strong>4/5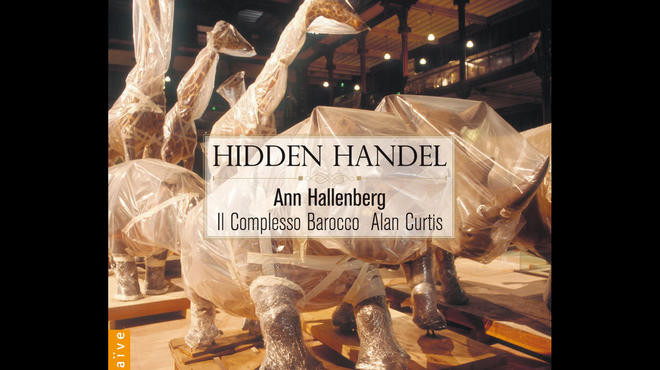 Hidden Handel
Today, fine Handel mezzos come from all over: Italy and Britain as well as Alaska and Kansas. Sweden boasts Ann Hallenberg—one of Europe's leading Baroque singers, though with no active presence on North American stages. Fortunately, Hallenberg, whose attractive, usefully androgynous timbre is wedded to verbal expressivity and ease in coloratura and decoration, records widely. Working with tireless American musicologist and conductor Alan Curtis and his sterling ensemble Il Complesso Barocco, Hallenberg has crafted another excellent, illuminating recital CD for Naïve.
The title, Hidden Handel, alludes to the somewhat recondite (but definitely exploration-worthy) nature of its contents: 12 additions for revisions of 9 operas, from the familiar Serse and Rinaldo to rarities like Muzio Scevola, some of which Handel tailored or repurposed from his earlier works for particular singers. Most receive their first recordings here, although the sprightly Ottone aria "Vinto è l'amor" is less hidden than the rest: Lucia Popp included it on her 1967 Handel/Mozart collection. Hallenberg delivers the delightful piece with panache.
Curtis's tendency to offer objective, not especially theatrical readings of Handel has justifiably prompted some critical grumbling as applied to his invariably well-cast recordings of complete operas. That poses little problem in this program, in which accumulated tension is unneeded. Curtis's forces play delightfully, not only when supporting Hallenberg but in five instrumental pieces of similarly recherché origin. Baroque brass-playing this good is always welcome, and Hallenberg is a joy throughout.—David Shengold