Best nightlife in Chelsea: The hottest clubs and music venues
The best nightlife in the neighborhood isn't exactly cutting-edge—but you can still find plenty of after-dark action in large clubs and live-music venues.
---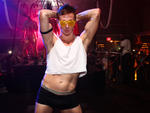 Occupying the space once inhabited by Sol, Ruby Falls et al., this West Chelsea (really far West Chelsea) spot is a full-on club, with DJs, dancing and circus-style performers among the attractions. But little about it, including the often pedestrian music, makes Amnesia stand out from the pack, leading one to think it may fall to the same fate as its predecessors.
609 W 29th St, (between Eleventh and Twelfth Aves)
More info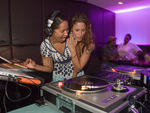 This West Side club, next to a Western Beef grocer, is perfect on paper: The sound is top-of-the-heap and sight lines are pretty good. The bookings are also impressive, from a club appearance by the Arctic Monkeys to the great drag performer Justin Bond. Perhaps coolest of all is a weekly late-night residency by the Roots, who swing by after Late Night with Jimmy Fallon tapings in the mood to jam—and more often than not accompanied by big-named surprise guests.
431 W 16th St, (between Ninth and Tenth Aves)
Book online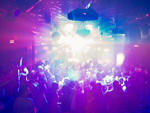 You know those ridiculously stereotypical ideas born-again preachers harbor about the "gay lifestyle"? Chances are they look something like SBNY (a.k.a. Splash Bar). Everything at this dance bar is big and, er, vivid: carb-free, pectoralicious bartenders; mirrors at every angle; and a full arsenal of body-rockin' beats. It even has an ATM and a store (lube or condoms, anyone?), so come for happy hour, stay for dancing, and do your best to yank away the itty-bitty towels
50 W 17th St, (between Fifth and Sixth Aves), 10011
More info
---
---