Free radical
The iconoclastic Henrik Schwarz brings his unbound house sounds to NYC.
By Bruce Tantum Thu Mar 26 2009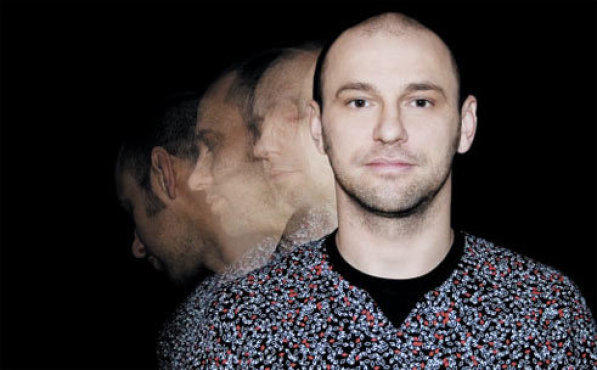 HEAD MUSIC The Berlin producer's beats are aimed at both the body and the mind.
"I only started making music when I was able to afford my first computer two years after I left school, when I was around 21," Berlin's Henrik Schwarz says. "I had no idea how to do anything. Someone copied some software for me, but there were no instructions. It took quite a long time before I could even get a tone to come out of the machine." That statement wouldn't sound unusual coming from most people; music-production software can be quite tricky to master, even for tech-heads. But Schwarz, who's playing at the New Release party on Friday 27, isn't most people—instead, he's the creator of some of the most original, vibrant house and techno of the past few years.
Schwarz is perhaps best known to dance-floor denizens as the producer, with Dixon and me, of "Where We At." The 2006 clubland hit is a fiercely driving yet emotionally reverberant track that plays like a sustained, linear sigh, albeit one punctuated by a Derrick Carter vocal sample. But as great as "Where We At" and the group's other collaborations are, it's in his solo work that his unique take on house becomes evident. Take "Leave My Head Alone Brain," released by Schwarz on his own Sunday Music label in '06: Kicking off with a syncopated rubber-band boinging, the cut weaves lightly Afro-inflected percussion and bass, deft Hammond organ work and bluesy vocal snippets in and out of the mix with abandon. The result is a kind of alternate-universe tune that, while not quite ignoring the conventions of the genre, allows its components to drift away from the rigid scaffolding that typically holds a house-music track together.
"That track was an important one for me," Schwarz, now 36, says. "For the first time since I had started producing I thought, Aha—this is how I always wanted it to be. It brought everything—techno, vocals, free jazz —all together in one track."
And it's that "free jazz" reference that most sets Schwarz apart from his peers. "I'm not a great fan of very obvious sampling from jazz bands," he explains, "even though it occasionally makes sense because it's fun. But for me, it's more important to have what I think is a jazz attitude, an attitude of being able to play anything at any time, and just be free."
Schwarz's DJ sets, like his productions, tend to take in multiple, often disparate elements. His current mix-CD, The Grandfather Paradox (BBE), compiled with Dixon and me, runs the gamut from downtown dub-funk band Liquid Liquid and techno pioneer Robert Hood to German experimental-music maven Conrad Schnitzler and eccentric jazz minimalist Moondog. For the New Release set, he won't be deejaying, but instead laying down a laptop performance. "The live set is even broader than the DJ sets, I think," Schwarz says. "Of course, I'm playing my own music, but I'm dropping in little bits of sound from all eras and from all over the world. The computer makes it possible to do this, to mix in music that normally would never be played in a club, and convert it into dance music by playing around with it."
He won't be playing around with it too much; after all, he is appearing at a dance party, and that requires at least a modicum of adherence to a steady rhythm. But Schwarz looks at rhythm as more than just a functional thing. "The straight bass drum of house and techno is in many kinds of music, and for me that means it's part of the essence of dancing," he says. "Of course, there are also the rhythmic things that happen in the spaces in between—those are the parts that involve you and connect you, and hopefully other people, to the music. I think that connection comes from very old times—the rhythm would make you feel safe, because when you hear it, you know that people are near you. Maybe it's signaling deep inside you that you are part of the tribe."
Henrik Schwarz, along with me and the Chap, plays at the New Release party Friday 27.
Buy The Grandfather Paradox on BN.com | Get it on Amazon.com
See more Clubs