Parties in New York: The best outdoor parties this summer
As the weather warms up, outdoor parties return for another season. Check out these alfresco, fun-in-the-sun parties in New York.
By Bruce Tantum Mon Jun 11 2012
Warm Up
Some people despise the summer; they hate the heat, abhor the humidity and squeal at the sight of skeeters. We, on the other hand, welcome the season with open arms—it means that outdoor parties are upon us! And from now until Labor Day, there are plenty of alfresco parties in New York to be had.
Outdoor parties this week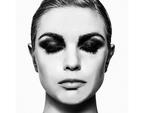 Jules Kim and Katie Longmyer are back for season two of their soiree high above the Meatpacking District—specifically, on the roof of the Standard Hotel—where top local spinners and the occasional out-of-towner ply their trade while you chug cocktails in the open air. Tonight's season opener features a DJ set from Emika, the Ninja Tune artist who's celebrating the imminent release of her spine-tingling new LP, DVA. The action ends at sundown.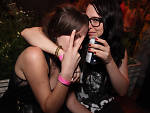 Among ready-to-party New Yorkers, one of the season's fave shindigs is Tiki Disco. This incarnation is being held in the swell postindustrial setting of Queens' Knockdown Center. If you've been there, you know the drill—lots of beer-swillin' dancey-dance fun, with Eli Escobar, Lloydski and Andy Pry serving up the rhythmic-motion-inducing goodness.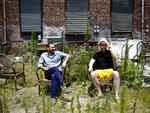 Price band: 1/4
Critics choice
Mister Sunday is back at Gowanus Grove, with Eamon Harkin and Justin Carter spinning an array of underground house, disco and techno rhythms for another session of outdoor dancing-and-drinking fun. E-mail mister@mistersaturdaynight.com to get on the reduced-admission list.
See all outdoor parties this week
Share your thoughts