Review: Chromeo
By Bruce Tantum Wed Oct 14 2009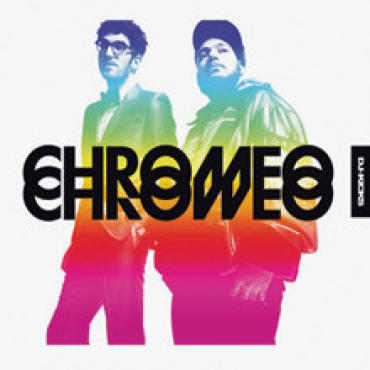 Time Out Ratings :
<strong>Rating: </strong>3/5
Many critics, including at least one in these very pages, have occasionally accused Chromeo of glazing its '80s-referencing electro-R&B sound with just a tad too much irony. But after listening to the duo's edition of the venerable DJ-Kicks mix-CD series, we take it back—despite the presence of Leo Sayer's "Easy to Love"; we could never deal with that guy's voice. The set trawls through Italodisco (Kano's "Ikeya-Seki"), shuffle-beat disco (Cheri's "Murphy's Law") and plain old disco disco (France Joli's gorgeous "Gonna Get Over You"), along with groovy synth-funk, electro and Chromeo's nice take on the Eagles' "I Can't Tell You Why." Hell, we'll even dance to that Sayer track.
Chromeo plays Fillmore New York at Irving Plaza Fri 16; later that night, the duo spins at Girls & Boys.
Buy music by Chromeo on iTunes