Review: Telefon Tel Aviv
By Bruce Tantum Mon Jan 12 2009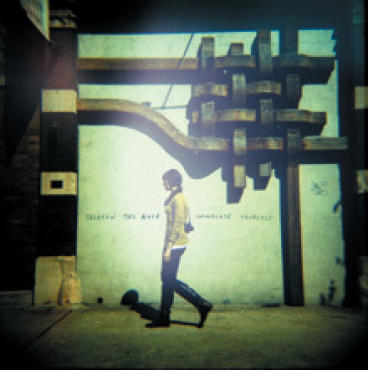 Time Out Ratings :
<strong>Rating: </strong>5/5
When it was announced that Telefon Tel Aviv, the act helmed by Joshua Eustis and Charlie Cooper, would be releasing its first album in five years on Ellen Allien's electro-tech-oriented Bpitch Control label, a collective "huh?" could be heard emanating from clubland. After all, the downtempo-electronica duo's last LP, Map of What Is Effortless, was a sweeping, cinematic, sometimes overwrought exercise in digital noodlings, concerned mainly with texture and vibe; Bpitch Control is, at its heart, a dance label—though, admittedly one that's pretty far out there.
As it turns out, Immolate Yourself is a perfect fit for the imprint. "From the beginning I've been interested in electronic music paired with vocals," Allien told TONY four years ago, "sort of like an indie electronic pop sound but with a dark, melancholic feeling." That's exactly what she got from Eustis and Cooper; alternating between droning, introspective cuts and songs that approach a kind of tentative optimism, the album has both the pop appeal and moody vibe that fans of Bpitch Control crave.
Full of skittering, 16th-note synth-runs, fractured rhythms and processed singing, it's a far more intimate work than the band's previous output. Certain tracks—"Helen of Troy" and "Stay Away from Being Maybe" among them—are imbued with the same sort of mournful romanticism that was the stock-in-trade of acts like Orchestral Manoeuvres in the Dark; others, like the title tune, recall the hazy, swirling emotionalism of Cocteau Twins. But despite any comparisons with iconic '80s bands, it's a sound that is uniquely Telefon Tel Aviv's, and marks a further refinement of the duo's excursions into electronic soul.
Buy Immolate Yourself on iTunes
Immolate Yourself (Bpitch Control)