Ten Years of Ghostly International
Sam Valenti IV celebrates his label's birthday.
By Bruce Tantum Wed Jun 10 2009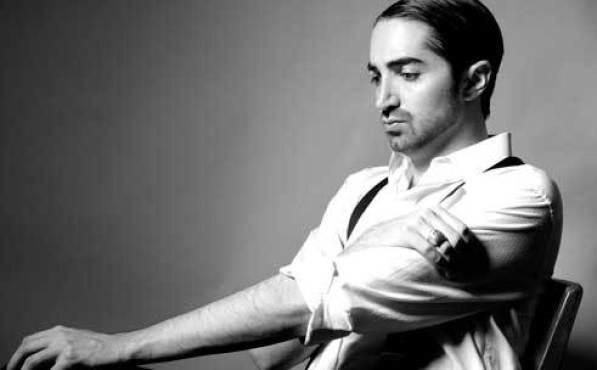 Ghostly International label has perhaps the cutest logo in all of record-label land. While that alone is enough to score big points, it's the quality of music that Ghostly and sister imprint Spectral Sound release that's really kind of scary. The label—started in 1999 in the Ann Arbor, Michigan dorm room of Sam Valenti IV, pictured—has long focused on the phantasmagorical edges of the electronic-music scene, with regulars the likes of Tadd Mullinix, Matthew Dear, Geoff White, Lusine, Dykehouse, Kill Memory Crash, Midwest Product, Kiln, Twine and Osborne all Ghostly regulars. (Dear heads up the more dance-floor-friendly Spectral Sound imprint.) Ghostly is celebrating it's tenth birthday (which, in label years, makes it approximately as old as Methuselah) with a big bash at Studio B on Friday 12—below, check out Valenti's top ten Ghostly moments.
1. Chapter I: Appearance (Detroit, October 2000)
Our first party was in Detroit in 2000, where Matthew Dear, Tadd Mullinix (a.k.a. Dabrye and James T. Cotton) and Osborne held court.
2. Disco Nouveau with Adult., DMX Krew, Ectomorph (Detroit, 2001)
The Disco Nouveau compilation really put us on the map, and the party had the first round-the-block line (in the snow!) we ever saw.
3. CMJ Music Marathon party at Filter 14 with Dabrye, Matthew Dear, Dykehouse, Midwest Product (NYC, August 2002)
It was our first U.S. tour, and this old Meatpacking spot was a hot sweatbox. We felt like we had arrived.
4. Ghostly 2003-D tour with Dabrye and Matthew Dear (Glasgow, June 2003)
Dabrye was so sick, I remember him drinking milk of magnesia from the bottle. The Scots went mental.
5. Art and Artifice Tour with Matthew Dear and his band, Dabrye and Midwest Product (San Francisco, August 2004)
We did our first coast-to-coast road trip, and Matthew had just started singing. This show was a big packed room and his set really clicked.
6. Matthew Dear at Liquid Room (Tokyo, December 2005)
The famous venue was about to close. I remember people screaming "Macchew! Macchew!" Amazing.
7. All You See Is Black (Detroit, May 2006)
Lawrence and Bodycode were our guests in an awesome raw space. My calves hurt so bad from dancing to Bodycode.
8. Matthew Dear, Mobius Band, Skeletons, SV4 (NYC, Mercury Lounge 2007)
It was Matthew's first show with a full band, and while there were quirks, he overcame them with grace.
9. CMJ Music Marathon party at (Le) Poisson Rouge with School of Seven Bells, Matthew Dear's Big Hands, Michna (NYC, October 2008)
This was a great coming-out party for School of Seven Bells, who really arrived that night.
10: Ten-year anniversary party at the Movement Festival with Telefon Tel Aviv, Michna, Tycho and Deastro (Detroit, May 2009)
Deastro and Michna both blew me away—they both had finally grown into their artistic ambition.
Ghostly International Ten-Year Anniversary Bash is at Studio B Fri 12.