Your perfect Valentine's night
Monday, February 14
By Bruce Tantum Tue Feb 8 2011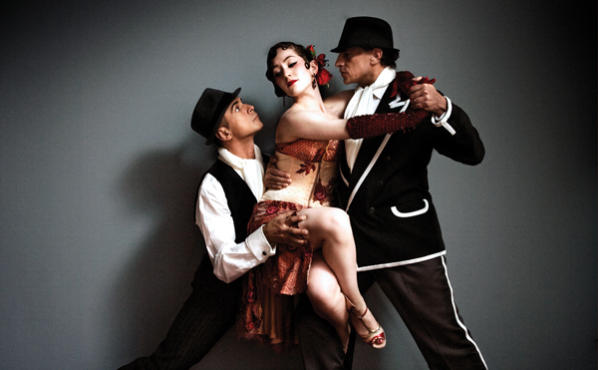 Dances of Vice
It's time to honor Saint Valentine in another Catholic observance gone completely secular—so grab your sweetie and head to the Highline Ballroom (431 W 16th St between Ninth and Tenth Aves; 212-414-5994, highlineballroom.com; 7pm; $20--$25). You'll be swept away by the passionate moves of Dances with Vice: Amor y Tango, not to mention all the love vibrations.
Libido suitably swollen, zip to Brooklyn and belt it out at (702 Union St between Fifth and Sixth Aves, Park Slope; 718-638-4400, unionhallny.com; 10pm;$5). That's where wooers—and those wishing to be wooed—will be wowing the crowd at Love Bites: The Power Ballads Sing-Along.
Now work off that excess arousal at the Deep Space soiree at Cielo (18 Little West 12th St between Ninth Ave and Washington St; 212-645-5700, cieloclub.com; 10pm; $12), as the spoken-word whiz Ursula Rucker recites paeans of passion over Franois K's lovey-dovey rhythms.