Ron Artest's Ultimate Comedy Tour
One of the NBA's most colorful oddballs hosts at Caroline's.
By Corban Goble Wed Jul 13 2011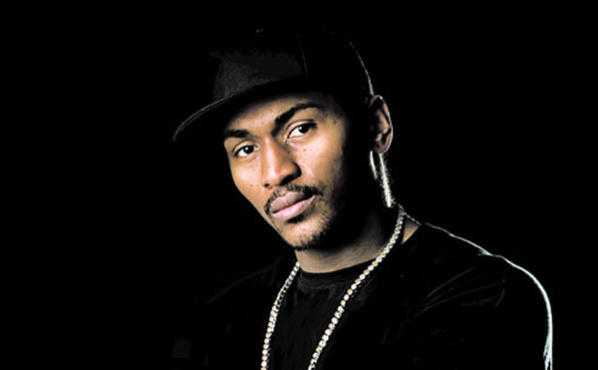 Ron Artest
To say that Los Angeles Lakers power forward Ron Artest—who, just to get it out of the way, recently filed a petition to change his name to Metta World Peace—has engendered a rich mythology among NBA fans would be a rather gross understatement. The Queensbridge native has, at different times, held the crowns of the NBA's vilest villain, its most charismatic class clown, its most jubilant celebrator of a great play and its resident nutjob. He has a record label (Tru Warier), once inspired an art show called "Lovable Badass" and recorded the single "Champions" a year before the Lakers won the NBA championship. So, hearing that Artest, or World Peace, or whatever, is hosting a comedy event at Carolines? You have no right to be surprised. Five reasons to check it out:
1 He's legitimately funny. From forcing TNT television personality Craig Sager to shout "Queensbridge!" to his memorable press conference after the Lakers sealed the NBA title in 2010, Artest's joy is contagious; you laugh with him. Also, he thanks his therapist on national TV before leaving the court.
2 He's, uh, eccentric. After Michael Jackson died, Artest not only changed his number to 37 to reflect how many weeks Thriller was No. 1 on the charts, he also recorded a tribute song (via telephone) called "Michael Michael." This spawned one of the greatest pieces of Internet art, in which Jackson and Artest's lithographed visages are beset by a cascading rainbow. I'd get a tattoo of it if I thought anyone could get it right.
3 Give Carolines props. Since the NYC comedy crowd can be a bit incestuous, Artest emceeing is a nice change of pace and a savvy booking. Then again, Carolines has also recently recruited the Naked Cowboy, Steve-O and Sherman Hemsley (a.k.a. George Jefferson).
4 He's a great sport. In Jimmy Kimmel's recent prank on Artest, the late-night host stages a commercial shoot for a PSA benefitting an animal shelter. Artest rattles out some stock lines with a hyperactive puppy in his lap; then the handlers bring out increasingly difficult animals (a porcupine, a snake, a vulture), and Artest flips out.
5 You never know what's going to happen. It pains me to mention what is hopefully ancient history to most people, but there was that time when fans expected a Pistons-Pacers game and instead got the most vicious brawl in NBA history, which Artest escalated by racing into the stands. So, you know, don't heckle unless you're prepared to back it up.
Ron Artest's Ultimate Comedy Tour comes to Carolines Fri 15.
Share your thoughts