Santas!
Find out what it's like to portray the jolly red dude.
By Sarah Rammos Sat Dec 10 2011
---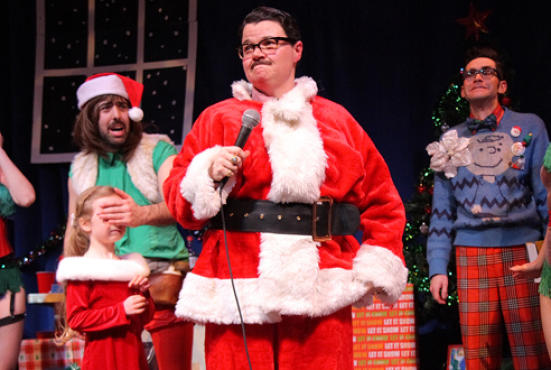 Murray Hill

Santa Claus in A Murray Little Christmas (mistershowbiz.com)
How long have you been playing Santa?
Fifteen glorious years!
What is your favorite part about the job?
No matter what is going on in the world or in New York City or in people's individual lives, when I put that Santa suit on and enter the stage on a fake foam-core sled, people smile and clap. The worst part is fitting into the suit. Every year the pants get tighter and tighter.
What's your favorite Christmas tradition?
Putting on my holiday show with my performer pals. We sing cheesy holiday songs and I dress up as Santa and Rudolph. Not at the same time, though.
What kind of presents do people ask Santa for?
When the ladies sit on my lap—I mean Santa's lap—they often ask if I can open their gifts and trim their tree.
---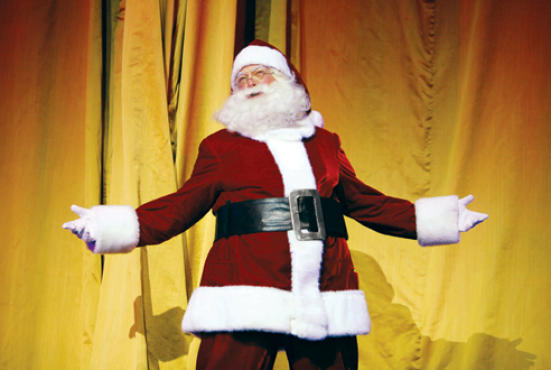 Charles Edward Hall

Santa Claus in the Radio City Christmas Spectacular (Radio City Music Hall, 1260 Sixth Ave at 50th St; radiocitychristmas.com)
What's the best thing about playing Santa?
Feeling the wonderful love and energy I get from the audience.
And the worst?
There is no "worst" part, although it is very difficult to sing, dance and act in a fat suit. It gets very hot.
What strange gifts do people ask Santa to bring them?
They often ask for living entities such as elves, penguins and reindeer, as well as things like cars and homes.
What is something people would be surprised to learn about the Radio City Christmas Spectacular?
Santa is actually thin and fit.