Three to watch: Dennie & Sharp and Luisa Omielan
Keep your eye on a UCBT sketch duo recreating Forrest Gump and a U.K. stand-up who looks to Beyoncé as a muse
By Marissa Burgess and Matthew Love Wed Feb 19 2014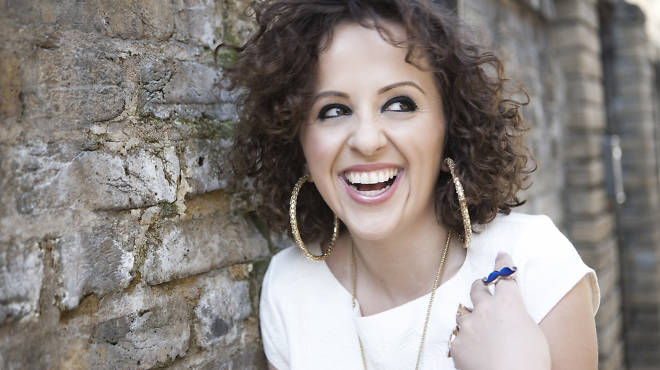 Luisa Omielan Photograph: Zoe Barling

Luisa Omielan

As 2011 drew to a close, nothing was going right in English comedian Luisa Omielan's world. Her boyfriend had dumped her, there was a family crisis to deal with, and her stand-up career had hit a low. A friend convinced her the best form of therapy was to talk about it at a gig.

"I just ranted about how I had a right to be angry about my ex. I came off stage and people were hugging me," says Omeilan. "I thought, Wow, that's the power of comedy." A show began to form, especially as Omielan noticed some amusing parallels between her life and Beyoncé's back catalog. "I thought if I put all my material about being a size 10—even though I think I'm a size 4—with "Bootylicious" and I put the stuff about living at home with my mum with "Independent Women…"

And so What Would Beyoncé Do? was born. A mix of confessional comedy and big, dancey music numbers, Omielan's story is easy to identify with: It's Gloria Gaynor's "I Will Survive" in theater form. In it, Omielan vascillates between childlike vulnerability and sassy womanhood, while maintaining a sense of the ridiculous. At one point, having confessed her big love of food, she lies broken on the stage and whines, "…and I don't even feel like a sandwich." Elsewhere, somehow, she includes a gloriously silly bit about cows that moo in regional accents, which is a regular part of her stand-up.

Despite the tragedy of her tale, the appeal of WWBD? is wide-ranging, After a series of preview shows in London—and even though Omielan was doing her own PR—people were lining up when the show came to the 2012 Edinburgh Festival Fringe. Since then, Omielan's performed sell-out runs in the Soho Theatre in London, toured the U.K. and taken it to L.A. and now, in a much better place than she was in 2011, she's ready for New York.—Marissa Burgess

What Would Beyoncé Do? plays is at SubCulture through Fri 21.
You might also like
---