Three to watch: Kurt Braunohler, Nick Vatterott and Nore Davis
There's buzz around these guys.
By Jane Borden Wed Aug 24 2011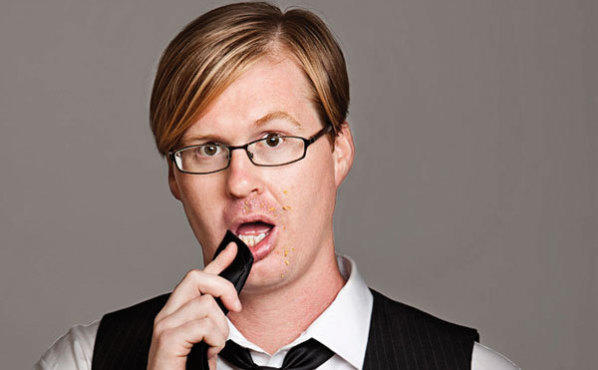 Kurt Braunohler Photograph: Eric Michael Pearson
Kurt Braunohler
Kurt Braunohler has been at the forefront of several comedy genres, in part because he invented a few of his own—for example, the Annual 9/11 Memorial Puppy Hugging Parade. And with pal Matt Murphy, he's staged elaborate street fights, attended by thousands, between Chengwin (a nine-foot-tall half-chicken, half-penguin) and Chunk (a half-chicken, half-skunk).
Fortunately for traditional audiences, Braunohler, 35, also approaches classic comedic forms with innovation. Shortly after he and Kristen Schaal teamed up as sketch duo Kurt and Kristen, their inventive act became an international hit, nabbing prestigious festival awards and becoming a pilot for Channel 4 in the U.K.
And after only a few years in stand-up, he's already headlining indie rooms and guest-spotting at clubs; he recently played SXSW and Montreal's Just for Laughs. His jokes are frequently absurd (reading fake facts he added to Wikipedia) and occasionally dark (one such fact: "A British scientist taught a sea horse sign language. Its first words: 'Please kill me; I'm a ridiculous animal.'"), but are always delivered with a Chicklet smile and unwavering enthusiasm. With a thermometer gun, he gauges temperatures from a distance to determine which audience member has the hottest crotch: "It doesn't matter if you protest, I can still do it." Then he cheers like a carny, "We have a winner: 102.3 degrees!"
He recently turned the animal-facts thing into a Funny or Die series. And you can see him on the upcoming IFC show The Heart, She Holler, starring Patton Oswalt. But the most classic form of comedy you'll catch him doing is a good old-fashioned late-night talk show. Just like its TV counterparts, Night of the Living features a couch, musicians (such as Ted Leo) and celebrities (e.g., Zach Galifianakis). But this, being a Kurt Braunohler production, also features an enormous talking puppet phone, and a dude named Carl who, inexplicably, sleeps in front of the desk.
Kurt Braunohler plays John and Molly Get Along Wed 31.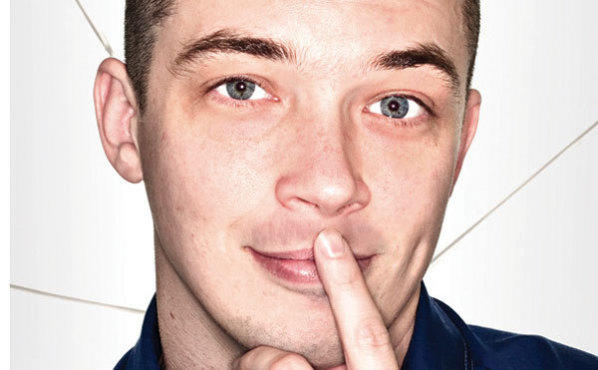 Nick Vatterott
If you follow Nick Vatterott on Twitter, you won't be surprised to learn that "Weird Al" Yankovic was an influence. One tweet reads: "I keep my friends close, and my enemas even closer."
But puns are just one aspect of a quality of mind that sees the world differently from others. Vatterott, 32, has that quality in spades. Onstage, he confesses that he got so drunk recently that "someone drew a forehead on my dick." Another joke: "I walked in the kitchen to see what time it was, and looked at the microwave clock; it just said end." Then his eyes slowly grow terrified. Such theatricality is another hallmark of his act.Before moving to New York, Vatterott worked in Chicago, touring cruise ships with Second City and understudying for that theater's main-stage shows. And he still performs occasionally with sketch troupe Heavyweight.
Even when doing straight stand-up, his act sometimes looks like a sketch. This can be literal, as when he plays a monster at the mike ("I'm all like, 'raawwr' and this guy's all like, 'Oh my God, I'm going to die!'"). But more often it's conceptual: Jokes connect with one another; apparently nonsensical bits are explained retroactively; a reveal at the end imbues the entire set with new meaning, leaving the audience feeling like they've just learned that Bruce Willis was dead the whole time. Most comics shy away from this kind of meta work because it can muddy up the larger goal at hand: making people laugh. But Vatterott not only gets away with it, he excels, performing both at Just for Laughs and on Late Night with Jimmy Fallon. Forgive us, but...we guess he just meta style that works.
Nick Vatterott hosts Klusterphuk Mon 5.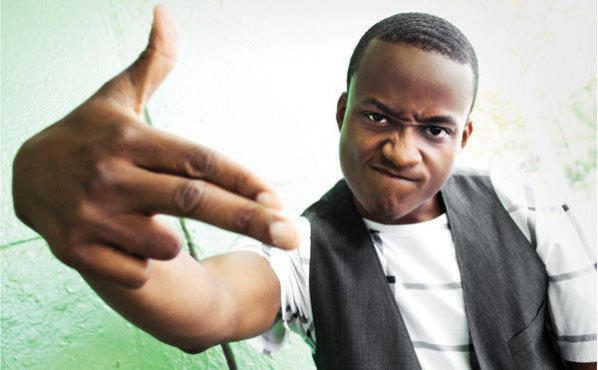 Nore Davis
Nore Davis, on his parents' divorce: "They can't stand each other. One time, my father was waiting for me at Yankee Stadium, and my mother dropped me off in a Red Sox uniform." It's a joke that's too specific to be false. And, as Davis, 28, explained offstage, the incident did happen. Most of Davis's material is autobiographical. His gay sister really does want to exchange stories with him about banging chicks. And his father, a cop, pushes him to join the force. On the latter, Davis jokes about his fear of being shot by his partner: "You never hear that about any other job, like, a garbage man accidentally threw away another garbage man." He gets the most mileage out of the subject of college; he and his sister were the first in the family to attend, but he can't justify the expense: "People ask what I majored in: 'Bankruptcy.'"
Over the past few years, these minutes of stand-up have been condensed, expanded, honed and perfected, as Davis performs them over and over again—which is to say, he's a club comic. (Among the two-drink-minimum rooms he plays, he calls Comic Strip Live home.) There's a quality of stage presence—a comfort, an easy confidence—that can be attained only on these stages, and Davis has it. The audience relaxes when he takes the mike. And he delivers a high gag rate: Whether oral or physical, there's a punch line every 10--15 seconds. But although Davis is strictly a stand-up, he does dabble in Web videos. In the fledgling series Bootleg Fridays, he reviews and parodies new blockbuster films. In these, what can only be glimpsed onstage becomes more apparent: Davis is a bit of a nerd. Although he grew up in the projects of Yonkers, that college he attended was Pratt. Our favorite episode of the series is in response to Super 8; it's Davis's own amateur kid flick, and it mocks not only youth, but art students everywhere—maybe he got something out of college after all.
Nore Davis plays Comic Strip Live at 12:30am Fri 26 and New York Comedy Club at 10pm Sat 27.