Coney Island guide 2012
By Time Out editors Tue May 1 2012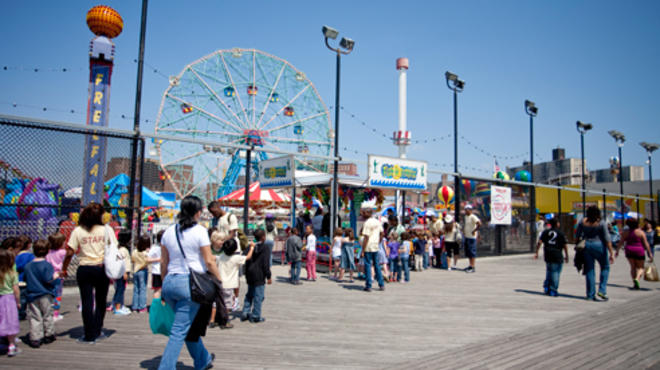 Coney Island boardwalk Photograph: Virginia Rollison
Taking a trip to Coney Island is one of the quintessential things to do in New York in the summer. And even though redevelopment of the beach has led to big changes—such as the closure of spots like Shoot the Freak, or renovations to old-school haunts like Ruby's Bar & Grill—there's still plenty to see and do in Coney Island. Planning a jaunt is even easier with our guide to Brooklyn's south shore.
RECOMMENDED: The most recent guide to Coney Island, an essential New York attraction
You'll find a rundown of the rides at Luna Park, the swanky amusement park that opened in 2010, as well as ten of the best things to do in Coney—including riding the iconic Cyclone roller coaster, paying a visit to the New York Aquarium, and taking in minor-league baseball games at MCU Park. Plus, we rounded up the best events happening in Coney Island this summer, including perennial favorites like the Mermaid Parade (which celebrates its 30th anniversary this year) and Nathan's Famous Hot Dog Eating Contest. Our preview of "The Great Coney Island Spectacularium," an exhibit on view at the Coney Island Museum, takes a look at the vintage amusement parks that once occupied the neighborhood.
For a taste of Coney Island's quirkier side, be sure to check out our slide shows of fun events like the Coney Island Talent Show and Noisefest, an annual musical street festival. Once you've seen all of the great things to do at Coney Island, you'll want to load up on sunblock and plan your own trip.
Attractions and things to do
834 Surf Ave, (at 8th St)
More info
---