Kitchen aid
By Time Out editors Thu Dec 13 2007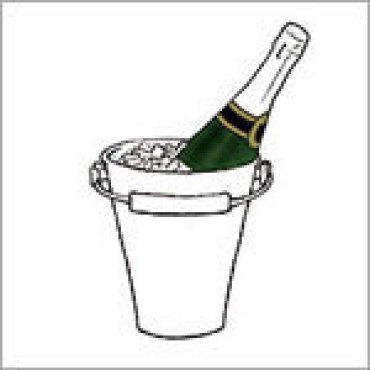 The task: Opening and pouring champagne
The pro: Eric Benn, co-owner of the Bubble Lounge (228 West Broadway between Franklin and White Sts, 212-431-3433)
Step 1
Illustration: Atsuhiro Saisho
Take the time to chill the bottle. Forty-five minutes in the refrigerator or ten minutes in a bucket filled with ice water should bring it to an ideal temperature, between 42˚ and 47˚F.
Step 2
Illustration: Atsuhiro Saisho
Pull out the wire loop beneath the wrapping on the neck and peel away the foil surrounding the cork. To remove the cage, twist the loop, keeping your thumb firmly planted on top of the cork.
Step 3
Illustration: Atsuhiro Saisho
Hold the bottle upright or at a slight angle, making sure that the fluid doesn't touch the cork—this will minimize spillage. Hold the cork firmly in one hand and twist the bottle with the other until the cork eases out. You should hear a hissing sound rather than a pop.
Step 4
Illustration: Atsuhiro Saisho
Stick your thumb in the butt—the bottom indentation—of the bottle and spread your fingers around the base. Keeping your grip, slowly decant the liquid into flutes. Be careful not to pour too quickly, or the champagne will foam over.
Tip
Illustration: Atsuhiro Saisho
The size and speed of the bubbles in champagne indicate the quality; sluggish ones are a tip-off that you're serving Tott's, not Cristal. Fool 'em by using a long, narrow file (available at any hardware store) to carve a tiny notch inside your flute. Since bubbles respond to imperfections in glass, the groove will encourage fizz in even the thriftiest pours.

—Jordana Rothman
See previous Kitchen Aid
Share your thoughts