Your St. Paddy's Day
This year, fete the Emerald Isle your own way. TONY breaks down festive plans for gourmands and boozehounds alike.
By Chris Schonberger Illustrations by Pascal Dizin Mon Mar 14 2011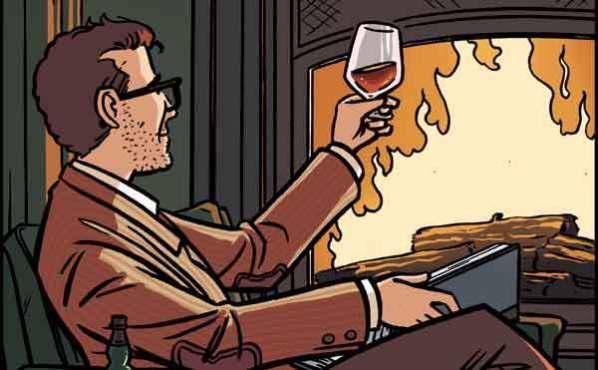 THE STUDIED BOOZER
You enjoy a crackling fireplace and a quiet read of Yeats. These transporting tipples will help set the mood.
SIP A STANDOUT DRAM
As with tequila, Irish whiskey has seen its good name dragged through the mud. But there's more to the country's hooch than bargain-bin Jameson. That same storied distillery steps up its game for the Jameson Gold Reserve (available at Heights Chateau, 123 Atlantic Ave between Clinton and Henry Sts, Brooklyn Heights; 718-330-0963; $59.99), a creamy, honey-kissed blend which offers a fine entre into the singular pleasures of Irish whiskey. Michael Collins Single Malt (available at Union Square Wines & Spirits, 140 Fourth Ave at 13th St; 212-675-8100; $49.99), meanwhile, is a ten-year-old beauty that delivers dark-fruit notes, a pleasing sweetness and a wisp of smoke. Finally, Connemara Peated Single Malt (available at Astor Wines & Spirits, 399 Lafayette St at 4th St; 212-674-7500; $44.99)—a rare breed of heavily peated Irish whiskey—goes all out in its pursuit of smoke, producing a fiery dram tamed by underlying hints of caramel.
EXPLORE STANDOUT STOUTS
A "pint of plain" is imperative on St. Paddy's Day, but garden-variety Guinness isn't the only Irish stout worth sipping. Last fall, one of the brewery's rarer releases—the burly Guinness Foreign Extra (available at Whole Foods Bowery Beer Room, 95 E Houston St between Bowery and Chrystie St, 212-420-1320; 4-pack $8.99)—returned to U.S. shores for the first time since before Prohibition. A higher alcohol content and extra hops historically helped the stout keep during long journeys from Dublin; today, those practical tweaks to the recipe make for beer-nerd manna, accentuating the brew's complexity and drawing out its roasted malts and bittersweet finish. Dublin's Porterhouse Brewing Company also has a number of NYC newcomers in its stable, all of which are now on tap at its first stateside pub, the Porterhouse at Fraunces Tavern (58 Pearl St between Broad and Water Sts, 212-968-1776). Sample the house varieties in a tasting flight (three eight-ounce pours for $16): Start with the mild Plain Porter; then move on to the bolder Wrassler's XXXX Stout and—our favorite of the bunch—the smooth, slightly tangy Oyster Stout.
THE EVENT FOR YOU: WHISKEY TASTING
Explore Irish spirits at a whiskey seminar hosted by Chelsea Wine Vault pro George Summer. He'll speak about the country's distilling heritage and guide you through six pedigreed pours. Chelsea Wine Vault, 75 Ninth Ave between 15th and 16th Sts (212-462-4244). Thu 17. 6:30--8pm; $75.

RECOMMENDED: A guide to St. Patrick's Day in NYC