DJ mix: PBR Streetgang
The U.K. boogie-house PBR Streetgang duo cruises into Cameo.
By Bruce Tantum Fri May 3 2013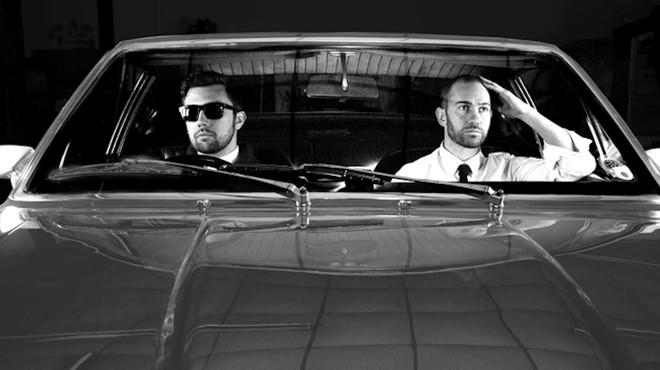 PBR Streetgang
Bonar Bradberry has released oodles of glimmering, boogie-tinged house on labels such as Needwant and Under the Shade; when he teams up with fellow producer Tom Thorpe as PBR Streetgang (named for the boat crew in Apocalypse Now), the result is an exceptionally groovy dub-disco sound that's found its way onto such esteemed imprints as Futureboogie and Hot Creations. The Leeds, U.K. duo is coming to town to play for the Autobrennt and Brooklyn Bass crews at Willamsburg's Cameo on Friday, May 10th—and to get you in the mood, here's a set of Bradberry and Thorpe's funk-fueled house rhythms, originally posted on the Autobrennt site. Enjoy the music—then get out there and dance!
Autobrennt and Brooklyn Bass: PBR Streetgang is at Cameo Friday, May 10.
RECOMMENDED: More DJ mixes from the world's top spinners
Follow Bruce Tantum on Twitter:
@BruceTantum
You might also like
---