Open House New York: A guide to the annual festival
See more than 200 normally off-limits NYC sites during the annual Open House New York festival. Here's what you need to know.
By Time Out editors Mon Oct 1 2012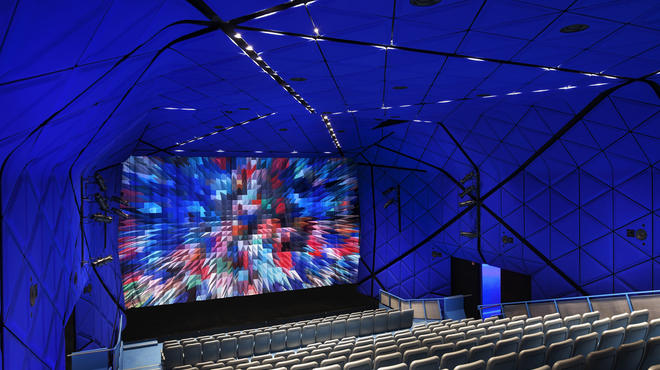 Museum of the Moving Image Extension, Location - Astoria NY, Architect - Leeser Architecture Photograph - Peter Aaron Esto
Open House New York is an annual weekend-long event during which historic buildings, architectural masterpieces, sundry landmarks and attractions welcome the public for tours and nosing around. It's the perfect opportunity to explore normally off-limits parts of New York and have a good old snoop. Some tours require reservations, which go live on the Open House New York website on October 2. In past years, the system has struggled with the deluge of R.S.V.P. requests, so prepare to be patient and keep trying. It's always worth it in the end.
Open House New York event details 2013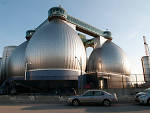 This annual festival gives attendees access to more than 150 of the city's coolest and most exclusive architectural sites, private homes and landmarks, plus behind-the-scenes tours and programs. This year, get a sneak peek of the 72-story 4 World Trade Center before it opens to the public, see the inner workings of the Sims Sunset Park Recycling Facility—designed by cutting-edge firm Selldorf Architects—and tour the exterior of the new Whitney Museum building alongside the High Line. You'll also have another chance to see many places you might have missed last year, including the ornate Grand Lodge of Masons, the dramatic Newtown Creek Wastewater Treatment Plant with its giant stainless-steel digester "eggs," Philip Johnson's masterful modernist interiors for the Four Seasons, and Eero Saarinen's TWA Flight Center at JFK. Look for the full schedule (and the ability to preregister for certain events) in the first week of October.
---
Learn about sites featured during OHNY
OHNY will lead tours of the Gowanus Canal—learn about the neighborhood surrounding the waterway.
OHNY will lead tours of many city cemeteries. Get the details on these sites—including Green-Wood in Brooklyn and Woodlawn in the Bronx.
Learn more about Prospect Park's new ice-skating rink, scheduled to open in 2012 (and featured during OHNY).
---
Related Open House New York coverage
---
You might also like
---