30 movies to see this fall
From prestigious biopics and Oscar bait to a new film from the Jackass crew, we've got the scoop on the movies you need to see this fall.
By David Fear, Joshua Rothkopf and Keith Uhlich Wed Aug 21 2013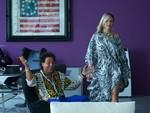 The Counselor
Ridley Scott's star-studded thriller can be summed up as succinctly as novelist-turned-screenwriter Cormac McCarthy's cut-to-the-quick prose: A lawyer (Michael Fassbender) gets involved in drug trafficking. Trouble ensues. It's gotta be better than Prometheus, right? (October 25)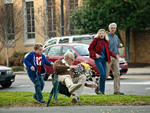 Jackass Presents: Bad Grandpa
Life-threatening stunts are apparently not enough for Johnny Knoxville. Now he wants to play an actual character (offensive old man Irving Zisman), interact with a grandson and invade Sacha Baron Cohen's territory of semiscripted provocation. We applaud the ambition—and hope for plenty of spills. (October 25)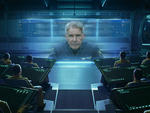 Ender's Game
His regrettable views on gay marriage notwithstanding, novelist Orson Scott Card can claim to have written one of the most provocative sci-fi stories of the past 30 years: a tale of future children trained to become military geniuses long before their ethics catch up. Here's hoping the script isn't dumbed down. (November 1)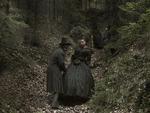 Faust
Plenty of filmmakers have tried their hand at the story of the man who makes a binding deal with the devil, but Russian director Aleksandr Sokurov (The Sun) is sure to put his defiantly personal stamp on the material; it certainly impressed the jury at the 2011 Venice Film Festival, where it took home the coveted Golden Lion. (November 15)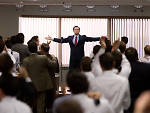 The Wolf of Wall Street
Who wants a Goodfellas set in world of finance? Judging from its amazing, amped-up trailer, that's exactly what we'll get with Martin Scorsese's blistering take on Jordan Belfort's book about the rise and fall of a shady stock-market hotshot (Leonardo DiCaprio, of course)—and we could not be more psyched. Bring it, Marty! (November 15)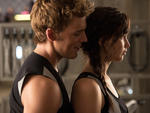 The Hunger Games: Catching Fire
We missed you, Katniss: Jennifer Lawrence has, since the first installment, won an Oscar and cornered the talk-show market on lovable rawness. Now she returns to her already-iconic role, and, fortunately for the actor, Suzanne Collins's second book gets a whole lot more serious. (November 22)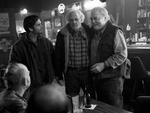 Nebraska
Alexander Payne has carved out a niche as a chronicler of everyday schlubs looking for a leg up on the world, or at least a chance to end their long losing streaks. He's also an extraordinary director of actors, and the word on the street is that his black-and-white road movie about an elderly man cashing in a lottery ticket will nab Bruce Dern a long-deserved statuette. Fingers crossed. (November 22)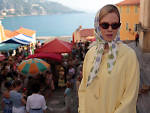 Grace of Monaco
It's the role Nicole Kidman was born to play, but don't expect tons of Hollywood intrigue. This portion of Grace Kelly's life story takes place after the former Hitchcock blond's retreat to Europe, as tensions rise between the outrageously wealthy (led by Tim Roth's Prince of Monaco) and a potentially invasive Charles de Gaulle. (November 27)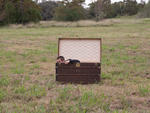 Oldboy
If we have to have an American remake of South Korean filmmaker Park Chan-wook's jaw-dropping 2003 revenge thriller, at least we're getting a top-notch cast in front of the camera (Josh Brolin, Samuel L. Jackson, Elizabeth Olsen!) and a visionary director behind it (Spike Lee!!!). The story remains the same: A man is released from an inexplicable, decades-long imprisonment and goes looking for answers—along with some payback. (November 27)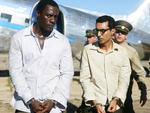 Mandela: Long Walk to Freedom
Idris Elba has been doing solid character work in television (The Wire, Luther) and big-studio blockbusters (Pacific Rim) for years; he's been long overdue for a starring vehicle, and this biopic on antiapartheid activist Nelson Mandela should make perfect use of his charisma and commanding presence. (November 29)
---
You might also like
---
Film events calendar for New York City
Time Out videos
---
---
@TimeOutNewYork
Subscribe to Time Out New York on Spotify for playlists and recommendations from our Music team.


Check out New York's best restaurants, hottest street style, cool apartments and more.