Best of 2013: Best films of 2013
From established Hollywood auteurs to the foreign and indie fringes, cinema brought its A-game
By Joshua Rothkopf and Keith Uhlich Thu Dec 19 2013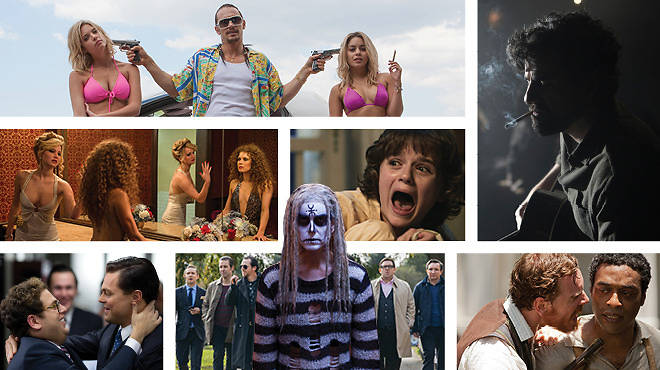 Month after month, 2013 proved so stunning, you almost had to hold your breath. The early-to-mid-year festivals produced an ample batch of keepers, from Richard Linklater's Sundance sensation Before Midnight to Cannes gems like Bastards and Inside Llewyn Davis. Bracing for summer dumb, we gasped in surprise at The World's End and Blue Jasmine. And as the year closed, some of America's most dependable directors—big names like Martin Scorsese and David O. Russell—were operating in peak form. Here, we count down the movies that jockeyed for position in our top-ten lists, which easily could have gone to 20 or 30.
---
---
---
The best films now showing
Rated as: 5/5
Critics choice
Mike Leigh delivers a naturalistic, stunningly shot biopic about the working life of J.M.W. Turner. Timothy Spall plays the legendary painter with brave and captivating restraint.
Rated as: 4/5
Critics choice
In the unlikely event that this subversive Seth Rogen comedy proves to be Sony's downfall, at least they'll go out with a bang—the jokes are wonderfully lowbrow.
Rated as: 4/5
Critics choice
This year's winner of the Palme d'Or is a nearly four-hour drama about a curmudgeon who lives in Turkey's remote mountains. Despite that, it's pretty great.
See more Time Out film reviews