Best of 2013: Best films of 2013
From established Hollywood auteurs to the foreign and indie fringes, cinema brought its A-game
By Joshua Rothkopf and Keith Uhlich Thu Dec 19 2013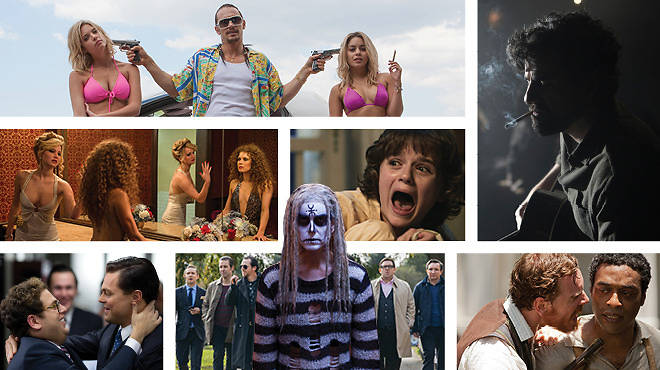 Month after month, 2013 proved so stunning, you almost had to hold your breath. The early-to-mid-year festivals produced an ample batch of keepers, from Richard Linklater's Sundance sensation Before Midnight to Cannes gems like Bastards and Inside Llewyn Davis. Bracing for summer dumb, we gasped in surprise at The World's End and Blue Jasmine. And as the year closed, some of America's most dependable directors—big names like Martin Scorsese and David O. Russell—were operating in peak form. Here, we count down the movies that jockeyed for position in our top-ten lists, which easily could have gone to 20 or 30.
---
---
You might also like
---
The best films now showing
Rated as: 5/5
Critics choice
Jake Gyllenhaal goes bug-eyed as a crazed opportunist who finds his calling as a vulturelike collector of crime footage, in screenwriter Dan Gilroy's thrilling directorial debut.
Rated as: 4/5
Critics choice
Since the late '70s, the Mekons have maintained an unusual durability, especially in the context of punk peers. Their story, well-unpacked here, is unexpectedly moving.
Rated as: 4/5
Critics choice
At the ripe old age of 83, Jean-Luc Godard embraces the head-spinning potential of 3-D in this free-form provocation, with subjects ranging from Frankenstein to dogs.
See more Time Out film reviews