Cannes 2011: Merci and au revoir
By David Fear Fri May 20 2011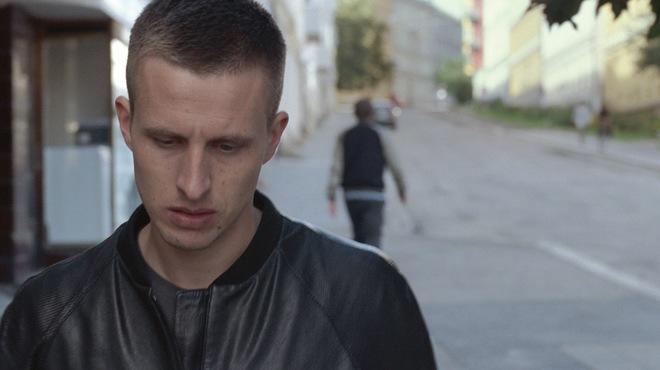 Oslo, August 31st
When I arrived in Cannes a little over a week ago, I strolled along the Croisette for the very first time, jet-lagged and joyous and hopeful that the festival would live up to its fearsome reputation. Now, some 25 movies, a dozen or so hour-long lines to get into said films in which we felt like spawning salmon, numerous celebrity sightings and one drunken karaoke party later, I can say: Yes, it did. Though I'm leaving before all of the competition and sidebar entries I'd wanted to see had screened, the 2011 edition still provided enough dizzying highs and disappointing lows to make me feel as if I'd experienced the Cannes merry-go-round in full. Here's a few final thoughts:
RECOMMENDED: Full coverage of the Cannes Film Festival
Best late-fest film I saw: A complete 180-degree turn from his semi–film–clef debut Reprise, Norwegian director Joachim Trier's Oslo, August 31st follows a former drug addict (the excellent Anders Danielsen Lie) as he makes a tentative last stab at putting his life together. The punkish, go-for-broke energy and verve of Trier's first effort is initially present—an intro of home-movie footage and nostalgic voiceovers about the titular city could pass as a Reprise outtake—until the film's midway point, in which hope is abandoned and an elegiac long goodbye commences. Fans of the former skateboarding champion knew that he was talented; this sophomore effort confirms that Trier has the potential to be a truly singular world-cinema voice if he keeps pushing forward like this. I'm praying someone has the guts to pick this up and release it in the States.
Biggest disaster that only peripherally involves the end of the world: It was the dumb-ass press-conference gaffe tweeted 'round the world: Lars von Trier's flippant remark that he sympathized with Hitler and, y'know, kinda dug the Nazis. It was simply another blantant attempt to shock from the always-controversial director, the verbal equivalent of a stenciled swastika on a '77 punk rocker's leather jacket. (According to a colleague who's interviewed Von Trier several times in the past, it's not the first time he's used this facetious statement in an attempt to get a rise out of folks.) No one quite got the joke, however—not Melancholia stars Kirsten Dunst and Charlotte Gainsbourg, who looked aghast, nor festival brass, who later banned Von Trier from Cannes (!), effective immediately. He quickly issued an apology, but the damage had been done. Tipped as a possible Palme d'Or winner, his movie about planetary destruction was essentially knocked out of the competition, a victim of when words collide.
Most disturbing trend: Whether it was directed at men, women or children—in some films, it was perpetrated on all three—the use of aggressive, forced sexual congress was prevalent in a surprising number of films playing at Cannes, be the movies from South Africa (Skoonheid), France (Polisse), Austria (Michael), Australia (Sleeping Beauty) or Mexico (Miss Bala). And that was just the official Cannes lineup; who knows how many more entries in the Critics' Week and Directors' Fortnight sidebars featured such movie violations. If you had to boil everything down to one overall meta-message, it was that rape is apparently cinema's new black.
Most wildy overrated movie: Seeing so many feel-bad movies back-to-back must have made folks particularly receptive to something lighter and fluffier by the time Michel Hazanavicius's The Artist played on day four. That's really the only way to explain why so many critics and filmgoers started praising this bonbon about a silent-movie actor (Jean Dujardin, the personification of Gallic charm) falling on hard times once the talkies come to town as if it were the second coming of City Lights. The Weinstein Company snatched it up immediately, and you can already sense that Harvey & Co. will be riding this crossover-friendly horse to death come awards-season time.
Biggest late-fest disappointment: Coming off a career high with 13 Assassins, Takashi Miike's Hari-Kari: Death of a Samurai returns to the world of chanbara remakes, revisiting Masaki Kobayashi's 1962 classic about a former warrior attempting to off himself in a powerful shogun's courtyard. Unlike the visceral action flick currently wowing New York audiences, however, this poorly paced update couldn't be more dull, even with a 3-D conversion (more like 3-DOA) and a near shot-for-shot duplication of the original. Hopefully, at least one of the five movies he's completed shooting since you started reading this paragraph can restore his honor.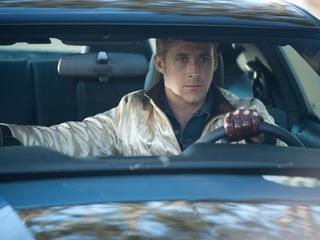 The ones that got away: As I mentioned above, there were a handful of films I was dying to catch that, alas, were scheduled to screen after I left the festival: Pedro Almodvar's The Skin I Live In, Hong Sang-soo's The Day He Arrives, Jafar Panahi's autobio-doc This Is Not a Film, Nuri Bilge Ceylan's Once Upon a Time in Anatolia, Paolo Sorrentino's This Must Be the Place. The one big heartbreaker, however, was Nicolas Winding Refn's Drive, a retro-style thriller about a getaway driver (Ryan Gosling) caught up in double crosses and bad deals. One colleague still in Cannes referred to the movie as a product of an "imaginary universe where Michael Mann directs '80s adaptations of '60s Richard Stark novels"; another texted me regarding the film with, simply, "AMAZING!" I can't wait to catch up with it this fall.
You might also like
---
@TimeOutNewYork
Subscribe to Time Out New York on Spotify for playlists and recommendations from our Music team.


Check out New York's best restaurants, hottest street style, cool apartments and more.