Cannes 2012: No
Chile's Pablo Larraín delivers the fest's first all-out fave.
By David Fear Sat May 19 2012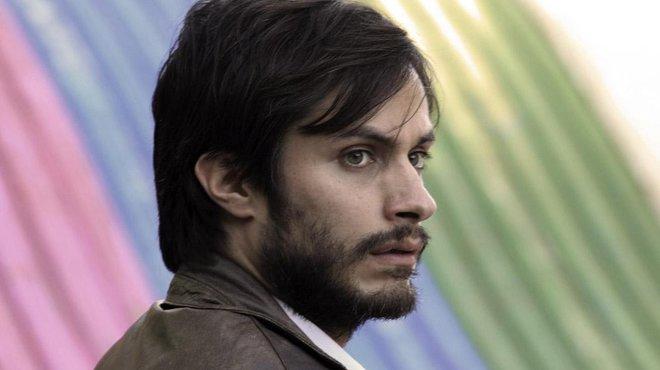 Gael García Bernal in No
Everyone knows the revolution will not be televised—but that's not to say a great TV ad campaign can't help plant the seeds and sell dissent to the masses. That's the basis of Pablo Larraín's No, the standout entry of the Directors' Fortnight sidebar and the closest thing to a masterpiece that I've seen so far here in Cannes. (The film's title has turned conversations into Abbott & Costello routines: "What's your favorite movie so far?" "No." "Why won't you tell me, Dave?" "I just did: No!" "Tell me already!")

RECOMMENDED: Full coverage of the Cannes Film Festival

The third part of the Chilean filmmaker's unnamed trilogy about the Pinochet era is a based-on-a-true-story drama about the 1988 referendum that gave people the chance to vote El General out of office. Citizens had two choices: Marking "Yes" on their ballot essentially equaled a continual dictatorship; checking "No" was a signal that Chileans were ready for democracy. Despite the fact that Pinochet controlled all of the media, each side received 15 minutes of television airtime for one month leading up to the August 25 election.

Enter René (Gael García Bernal), a hotshot advertising-agency pitchman who specializes in high-energy commercials featuring synthesizers, spastic youth and, inexplicably, lots of mimes. A Communist friend convinces him to bring his skills to the No campaign; his pro-Pinochet boss (Larraín regular Alfredo Castro) starts contributing to the Yes team's spots. While one side tries to give the despot a makeover as the American dream instead of the Latin American nightmare, the other uses a rainbow logo and pop savvy to sell the notion of freedom as the hottest new product. Attack ads and smear campaigns soon start appearing (as do actual physical attacks on the No contingent), but the damage to Pinochet's reign has been done. René finds himself reluctantly contributing to history—and confronting his country's moral failings as well as his own.

Larraín has staked out a fertile territory as an art-house terrorizer, specializing in dark tales of culturally sanctioned psychotics (the first-rate sick joke Tony Manero) and social rot (Post Mortem). His latest finds him in a much less mordant mood, parodying the cheesy signifiers of '80s marketing in a way that could pass for whimsy. No itself, however, isn't kitsch nostalgia, so much as an attempt to accurately channel Chile's mediafied moment when the shackles came off; even Larraín's decision to shoot on crappy period-appropriate video, which runs the risk of turning the endeavor into a public-access program writ large, feels eerily right. The combo of retro stylistics and alpha-male ad runners had everyone name-dropping Mad Men, though that gives the film's achievement short shrift: It's really a pertinent example of how victory through marketing can be—or at least could be—a good thing. After the screening's ecstatic standing ovation finally ended, the other comment on everybody's lips was, "Why was this in a sidebar and not in competition?" Regardless of the answer, the Directors' Fortnight team scored a coup. Your move, Official Selection.

Follow David Fear on Twitter: @davidlfear
You might also like
---
@TimeOutNewYork
Subscribe to Time Out New York on Spotify for playlists and recommendations from our Music team.


Check out New York's best restaurants, hottest street style, cool apartments and more.