Women's History Month 2012 events
Celebrate the accomplishments of noteworthy ladies at these events.
By Amy Plitt Thu Feb 23 2012
Women's History Month 2012 events
---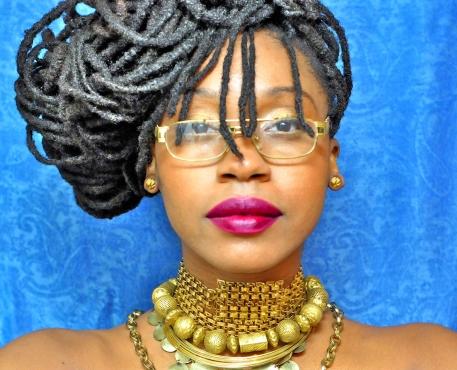 Queen Godis performs at Target First Saturdays at the Brooklyn Museum Photograph: Shaun Redwood
Elizabeth A. Sackler Center fifth anniversary
The Brooklyn Museum's feminist-art wing celebrates its fifth birthday this year with a slew of ladycentric events. Among the offerings: a screening of the 2011 documentary Miss Representation, about depictions of women in the media (Mar 15 at 7pm; free); a panel discussion on how gender and architecture are connected (Mar 17 at 7pm; free); and a live appearance from artist-activist collective the Guerrilla Girls, which will put the pages of its Art Museum Activity Book into practice. 200 Eastern Pkwy at Washington Ave, Prospect Heights, Brooklyn (718-638-5000, brooklynmuseum.org). Times and prices vary.

Target First Saturday
Honor the work of "fierce, phenomenal women" at the Brooklyn Museum's after-hours bash, dedicated this time around to Women's History Month. Visitors can check out Judy Chicago's installation The Dinner Party, and create their own images inspired by the piece. The evening also includes a dance party (the Ladies of Ubiquita, an NYC DJ collective, will spin) and a book club devoted to Sara Marcus's Girls to the Front, a history of the riot-grrrl movement. 200 Eastern Pkwy at Washington Ave, Prospect Heights, Brooklyn (718-638-5000, brooklynmuseum.org). Mar 3 5--11pm; free.

Steel Magnolias Cry-Along
An all-star cast—including Dolly Parton, Olympia Dukakis, Sally Field and Shirley MacLaine—anchors this 1989 weepie about the uplifting power of female friendship. As the event title implies, you're likely to end up sniffling into a tissue by the film's end—but the complimentary beer that comes with your ticket might help. 92YTribeca, 200 Hudson St at Canal St (212-601-1000, 92ytribeca.org). Mar 3 at 10pm; $13.

In Celebration of Women's History Month
The New York Society for Ethical Culture teams up with the Correctional Association of New York for an discussion focusing on the work of women in Third World countries. New York Society for Ethical Culture, 2 W 64th St at Central Park West (212-874-5210, nysec.org). Mar 7 at 7pm; free.

Mujeres Luchando, Al Mundo Transformando!: An International Women's Day Celebration
The activist group Movement for Justice in El Barrio hosts this presentation in honor of International Women's Day. Focusing on the social-justice movement, the event will feature a screening of Michael Velarde's documentary Encuentros, which looks at the work of revolutionaries across the globe. Maysles Cinema, 343 Malcolm X Blvd (Lenox Ave) between 127th and 128th Sts (212-582-6050, ext. 207; mayslesinstitute.org). Mar 8 at 7:30pm; sugegsted donation $10.

Women in the World: Stories and Solutions
Newsweek and The Daily Beast gather an impressive roster of powerful ladies—including Meryl Streep, Facebook COO Sheryl Sandberg, Gloria Steinem and former Secretary of State Madeleine Albright—for this three-day program. Throughout the course of the event, attendees will hear serious discussions (on topics such as global health initiatives, the roles of women in combat and more) as well as more lighthearted fare: To wit, actor Holland Taylor will offer a peek at her one-woman show devoted to the late Texas politician and firebrand Ann Richards. David H. Koch Theater (at Lincoln Center), 20 Lincoln Center Plaza at 63rd St (davidkochtheater.com). Mar 8--10, times vary; $100--$250.

"Women in the Newsroom: From the Fashion Pages to the Front Lines"
On the heels of a recent Women's Media Center report that sheds light on gender inequality in the media (hint: it's not getting better!), the Tenement Museum hosts this lecture as part of its "Investigate This: Conversations with ProPublica" series. Three ProPublica editors—Robin Fields, Kim Barker and Nikole Hannah-Jones—will chat with Amy Tennery of the Jane Dough about their experiences in the news business; Dan Abrams, cofounder of Mediaite, moderates the discussion. The Tenement Museum, 103 Orchard St between Broome and Delancey Sts (212-982-8420, tenement.org). Mar 12 at 6:30pm; free.

Sandra Day O'Connor
The first woman to serve on the country's highest court—and the deciding vote on many of its decisions—discusses her 24 years on the lofty bench. 92nd Street Y, 1395 Lexington Ave between 91st and 92nd Sts (212-415-5500, 92y.org). Mar 15 at 8pm; sold out.

"Until We Are All Free: Emma Lazarus' Legacy"
In conjunction with its exhibit "Emma Lazarus: Poet of Exiles," the Museum of Jewish Heritage holds a panel discussion about the Jewish writer's legacy. (Lazarus is best known as the composer of "The New Colossus," the poem that appears on the Statue of Liberty.) Speakers include Brandeis professor Joyce Antler, American Jewish World Service president Ruth Messinger and Judith Rosenbaum, the public history director for the Jewish Women's Archive. Museum of Jewish Heritage—A Living Memorial to the Holocaust, 36 Battery Pl at 1st Pl (646-437-4202, mjhnyc.org). Mar 18 at 2pm; $10, seniors and students $7, members $5.

Audre Lorde: The Berlin Years 1984 to 1992
The pioneering activist and writer is the subject of a 2011 documentary, chronicling her years spent working and writing in Germany. For the New York premiere of the film, director Dagmar Schultz and poet Ika Hgel-Marshall will discuss Lorde's legacy with Barnard professor Tina Campt, who specializes in Afro-German studies (a discipline that Lorde also worked in). The Brecht Forum, 451 West St between Bank and Bethune Sts (212-242-4201, brechtforum.org). Mar 26 at 7:30pm; free.