Jessica Chastain, actor, The Help
By Interviewed by Joshua Rothkopf Tue Feb 21 2012
---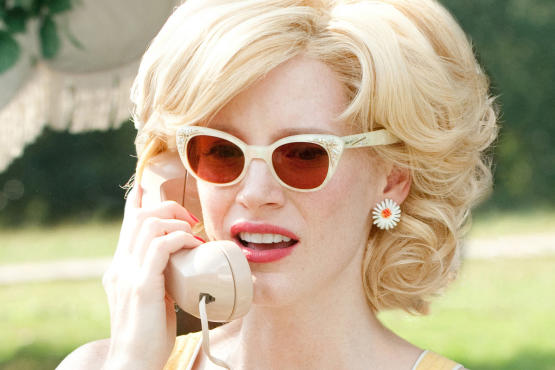 I saw you win an award at the New York Film Critics Circle dinner—you had some nice things to say about reviewers.
Seriously, critics are responsible for my entire film education. I was so nervous that night. Harvey Weinstein was sitting right in front of me, watching my feet. He said I looked like I was going to tip over.

Stranger things have happened. Like having seven movies come out in one year.
Before 2011, I hadn't even had one movie in a theater. It's been a lot to take in.

How are you coping with the awards buzz? Have you gotten any good advice?
This is going to sound crazy—I mean, it's crazy enough that I even know him. But George Clooney told me it was all icing on the cake, and to just have fun with it.

It sounds like a scene from Up in the Air.
We were in an airport!

Anyway, that's easy for him to say. He's been at this for a while.
Right? But if everything were to happen for me in one year, it would be a little much: Thanks, everyone! I guess I should retire now.
PREVIOUS: The Muppets' Bret McKenzie | NEXT: Documentary director Joe Berlinger