Lars Von Trier: the world's most hardcore director?
The Danish filmmaker has taken a vow of media silence, so we got the lowdown on Lars from the cast of his new film, Nymphomaniac
By Dave Calhoun Tue Feb 25 2014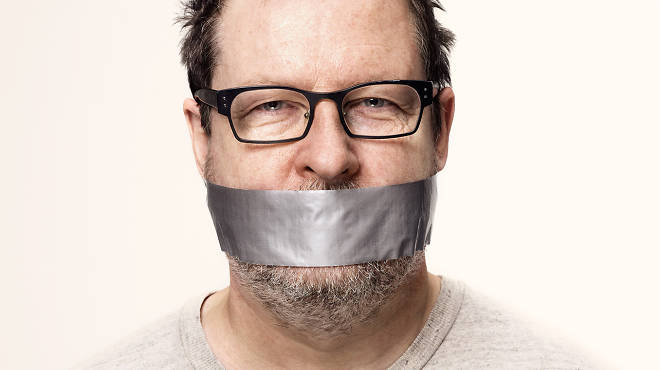 Twenty-two-year-old London-based actress Martin plays the younger version of Joe, a damaged sex addict and the main character of Nymphomaniac.
I was still training as an actress in London when I went for a screen test in Copenhagen. Lars was very quiet. When we started shooting, I made a deal with him: he said that if I ever felt uncomfortable, I had to tell him. You can't show the life of a nymphomaniac without showing sex: my concerns were that we knew the boundaries. I had a nudity contract, I had a porn double. I wore a fake vagina. I wasn't going to have sex: my porn double Cindy was going to do that!
The hardest part was giving a crap blowjob. Not that I give a good one, but Lars was shouting, "Stacy, you have to give him a bad blowjob!" It's a plastic thing they make look real. They were like: "Do you want cherry or blackcurrant gloss on it?" I was thinking: What? It has to look lubricated.
Watching the finished film was very strange. There I am, naked, and it looks like I'm having sex. I'm like: That's my sex face? No!
Watch the Nymphomaniac trailer
Read our Nymphomaniac reviews
There's plenty of flesh, although the film is rarely, if ever, what most people would call erotic or pornographic. It's neither deeply serious nor totally insincere; hovering somewhere between the two, it creates its own mesmerising power by floating above specifics of time and place.
Read the full review
Is there any sign here of a chastened Von Trier after the 'I'm a Nazi' scandal? You only have to hear Skarsgård's character musing on how non-active paedophiles 'deserve a medal' to know the answer. He might not have been in control of the edit, but the frank, unflinching and playful two-part 'Nymphomaniac' couldn't have been made by anyone else.
Read the full review
---
More film interviews
The best films now showing
Taking in school and home life in an area where nature meets the mining industry on the Yorkshire skyline, Ken Loach's most enduring movie is the story of Billy Casper, a smart but wayward boy who, despite a quick mind and tongue, has a reputation as a rogue.
A contemporary Cobble Hill riff on Manhattan Murder Mystery, Lawrence Michael Levine's Wild Canaries may fly along a familiar path, but it's sexier, smarter and a hell of a lot more fun.
In this harrowing, high-impact follow-up to The Invisible War (on the rape epidemic within the U.S. military), writer-director Kirby Dick again teams with producer Amy Ziering, to take on reputable colleges that systematically ignore the issue of campus rape, thereby enabling serial predators.