Movie and TV productions filming in NYC
Earn kudos from your friends for your celeb-stalking know-how.
By Marisa LaScala Tue Jul 19 2011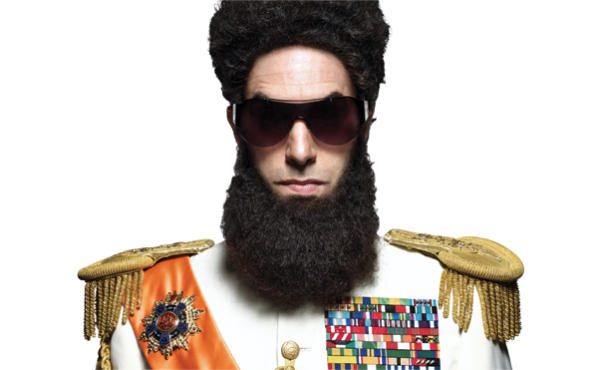 Sacha Baron Cohen in The Dictator
Girls
Films through: August 15
Starring: Lena Dunham, Allison Williams
Spotted in: Williamsburg
Look for: Hipsters. This HBO series, produced by Judd Apatow, Dunham and Jenni Konner, and written and directed by Dunham, is a stripped-down comedy about a group of Brooklyn women in their twenties. Previously, it filmed in the Royal Oak bar, Public Assembly and McCarren Park.
The Dictator
Films through: September 19
Starring: Sacha Baron Cohen, Anna Faris, Ben Kingsley
Spotted in: Lower East Side
Look for: Eye-popping hairstyles. Publicity stills show Baron Cohen outdoing Castro with a big, bushy beard, while Faris swapped her long, flowing blond locks for a short brunet cut.
Boardwalk Empire
Films through: August 31
Starring: Steve Buscemi, Kelly Macdonald, Michael Pitt, Michael Shannon
Spotted in: Greenpoint
Look for: New Jersey. The production team built a 300-foot-long replica of the Prohibition-era Atlantic City boardwalk for the HBO series. The set is roughly 80 percent to scale, is made of approximately 150 tons of steel and is probably the largest freestanding outdoor set in New York.