Take five: Damien Chazelle
The filmmaker behind Guy and Madeline on a Park Bench talks musicals and metropolitan love.
By David Fear Tue Nov 2 2010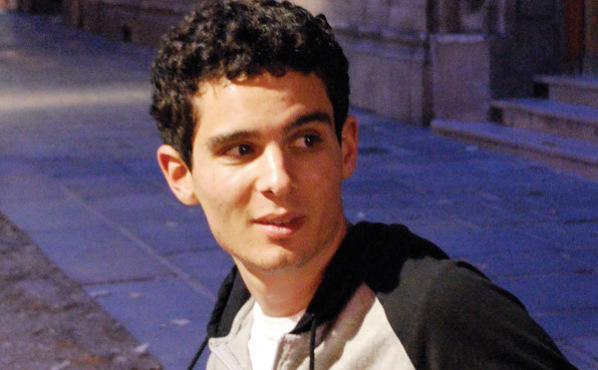 Any young neophyte director can make a black-and-white, lo-fi character drama about two people falling in and out of love. It requires a certain skewed, singular sensibility, however, to turn that same mumblecore-ish movie into an old-fashioned Hollywood-style musical—which is exactly what Damien Chazelle did. The 25-year-old filmmaker's debut, Guy and Madeline on a Park Bench, blends Cassavetes-style grit with exuberant, out-of-nowhere song-and-dance numbers that would make Arthur Freed beam; it's easily the best first film in eons. TONY talked to Chazelle during a recent swing he made through New York.
What made you think to combine such different filmmaking styles?
I just loved the contrast of those two ideas: what most people think of as big, old-fashioned Hollywood musicals from another era and the means at my disposal to make a movie, which was just enough to do something small and modest. [Pauses] I used to hate musicals, actually.
Say what?
Yeah, I have vivid memories of watching them as a kid and getting so angry every time someone started singing for no apparent reason. "People don't really do that. Come on!" [Laughs] It wasn't until I was much older that I actually started to love how musicals would be totally willing to stop a movie so someone could break into a number. I ended up loving how defiant it became: "Oh, people don't really break into song, huh? Well, fuck you, we're doing it anyway!" The same thing that irritated me so much ended up making me fall in love with them.
This started out as your thesis project at Harvard, right?
Right, and the final result really wasn't that different from what I originally pitched. I was lucky enough to find a network of people within Harvard's film program who really helped me get the movie made, from professors who let me use equipment even when I'd taken time off from college to Justin Hurwitz, who composed the music. He was actually my roommate for several years at school; part of the reason I made the film was because I knew he could do the kind of Georges Delerue--meets--Michel Legrand type of score I wanted.
You filmed it in and around Boston, but it feels like it takes place in New York in the 1950s....
Even down to having a jazz trumpet player as my lead character! [Laughs] I agree.
So how much of the film is your idea of urban living as portrayed in the movies, versus your own experience?
It's undoubtedly a little bit of both. I love the old-fashioned idea of the metropolis as a swingin' lovers' playground, which is very much a movieish notion. And there's definitely a reflection of my own experiences living in Boston and Los Angeles in the film's more realistic aspects. Mostly, I just wanted to shoot Boston like it was Paris or New York. The city deserves its own urban-romantic musical!
Guy and Madeline on a Park Bench opens at Cinema Village Fri 5.