The next ten: Joshua Rothkopf's extras
By Time Out editors Tue Dec 13 2011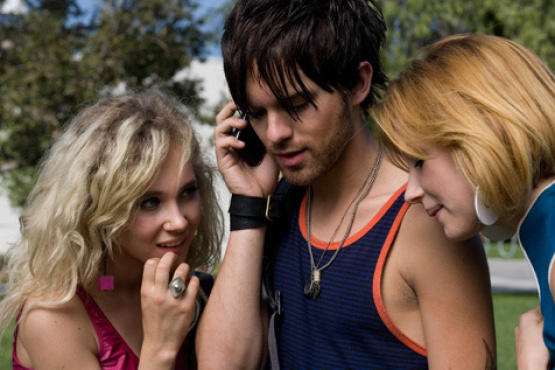 Kaboom
The next ten
11. Senna
A sterling sports documentary, this racing profile supplies the tricky emotions of vanity and pride that come with winning, and puts you in the driver's seat.
12. Moneyball
The subject is number-crunching, but here too is a thrilling fantasy about second chances—and the arrival of Brad Pitt to total ease.
13. Certified Copy
Iran's Abbas Kiarostami returns to the traditional virtues of polished narrative cinema, though not without throwing a kink or two into the romance.
14. Higher Ground
Difficult as it is for actors to achieve a valid transition to directing, Vera Farmiga made it look effortless—and with challenging faith-based material to boot.
15. Uncle Boonmee Who Can Recall His Past Lives
Amid the humid jungle, creatures abound and a family is made spiritually whole again.
16. Harry Potter and the Deathly Hallows: Part 2
Let's not forget this rousing conclusion to the standout saga, brought to a complex emotional pitch.
17. Kaboom
Gregg Araki's perverse end-of-the-world comedy channels the sexed-up decadence of Mulholland Drive, but in miniature.
18. Contagion
With somber respect for the icky classics of George Romero, Steven Soderbergh mounts a global-virus thriller of scientific poise.
19. Young Adult
Hollywood's most adventurous screenplay of the year is an evolution for Diablo Cody, who wrote a distinctly unlikable main character and didn't sell her out.
20. The Artist
Hate it for being the Oscar frontrunner, but the visual splendors of silent cinema's heyday are back onscreen—and that's got to count for something.
Back to Joshua Rothkopf's top ten