The top 50 foreign films of all time
TONY ranks the gorgeous, brainy essentials you've always meant to catch up on.
By David Fear, Joshua Rothkopf and Keith Uhlich Mon Aug 9 2010
Foreign films: Click to the next image to see our top 50 foreign films of all time
There's no need to fear subtitles when so much of what Hollywood has come to love (pop-cultural patter, epic swordplay, urban ennui, etc.) has its original source in a distant land. But where to begin? Let us be your (extremely opinionated) guides. Our only ground rules for this foreign-language list: no silent films (sorry, Metropolis), and no movies from Britain, Australia or other English-speaking countries. We're bound to have forgotten a raft of classics—how could we not, with a whole globe to choose from? Please chime in.
50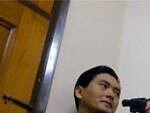 The Killer (1989)
Whether you're an action fan or not, welcome to the most influential foreign film of the past 25 years. Hong Kong genius John Woo would go on to make even crazier cop sagas, but none with a more seismic impact on fully loaded cinema than this breakthrough, opening the door to a new school of kinetic mayhem. Suddenly, Woo's double-pistol showdowns were everywhere, inspiring the as-yet-to-break Quentin Tarantino and Hollywood at large.—Joshua Rothkopf
 Buy on Amazon
49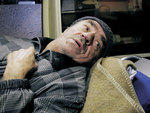 The Death of Mr. Lazarescu (2005)
All eyes turned to Romania after this two-and-a-half-hour black comedy premiered at Cannes. A new New Wave was born: Cristi Puiu's mesmerizing study of an elderly man shuttled among dispassionate health-care providers pulled back the curtain on an incredibly talented generation of filmmakers, raised during the oppressive Ceausescu regime and now making potent, politically charged art. The thrill, and lasting impact, of that discovery is still being felt.—Keith Uhlich
48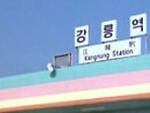 The Power of Kangwon Province (1989)
South Korea's Hong Sang-soo wowed audiences with this woozy, Woody Allen–ish portrait of vacationing urbanites entangled in messy matters of the heart. A student hooks up with a local cop during a trip to the mountains. When the movie switches its focus to an adulterous college professor, you're left scratching your head—until Hong deftly reveals the connections. This was the movie that jump-started the modern South Korean New Wave, laying the groundwork for everything from Park Chan-wook's baroque thrillers (Oldboy) to Bong Joon-ho's subversive genre work (The Host).—David Fear
47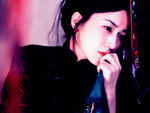 Flowers of Shanghai (1998)
Few contemporary filmmakers have been as praised by tastemakers as Taiwan's Hou Hsiao-hsien, and this elegant, elegiac costume drama justifies the fuss. Set in Shanghai's old-world brothel culture of rich layabouts and loose women, this tale uses a warhorse plot—Will Tony Leung's businessman dump his concubine for a younger model?—as a springboard for Hou's hazy, slow-and-low approach; you feel as if you've taken a few hits off the characters' opium pipes. Sorrow has rarely seemed so enveloping, or so incredibly sensual.—David Fear
 Buy on Amazon
46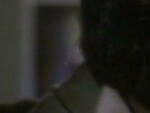 The Decalogue (1988)
Thou shalt not ignore the ethical toughness of Polish cinema. With this complex, modern-day take on the Ten Commandments, director Krzysztof Kieslowski (Three Colors: Blue) scored his most lasting achievement. Originally made for television, these ten short films found a global embrace as a stand-alone movie event, making gushing fans out of nobodies like Stanley Kubrick and introducing an audience to the rigors of perfectly plotted philosophical inquiries.—Joshua Rothkopf
 Buy on Amazon
45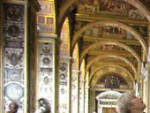 Russian Ark (2002)
Alexander Sokurov came up with a doozy of a concept for this era-spanning drama: 200 years of Russian history filmed in St. Petersburg's massive Winter Palace in a single, feature-length shot. Long-take lovers would be proud: There's not one cut during the movie's 96 minutes, which makes for an exhilarating sensory experience. Yet there's an equally profound feeling of melancholy, as if every ecstatic sight we're witnessing is fleeting.—Keith Uhlich
 Buy on Amazon
44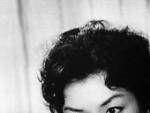 When a Woman Ascends the Stairs (1960)
To the holy triumvirate of Japanese filmmakers—Ozu, Kurosawa, Mizoguchi—let's add Mikio Naruse. Although lesser known, his incisive dramas about the struggling working class never fail to move. In this recently rediscovered masterpiece, the great, gorgeous Hideko Takamine plays Keiko, a Tokyo hostess contemplating whether or not to marry. She puts on a dignified mask for her many problematic suitors, but a deep-rooted bitterness seeps through her every smile.—Keith Uhlich
 Buy on Amazon
43
Spirit of the Beehive (1973)
The strife-ridden regime of Spanish dictator Francisco Franco has provided thematic fodder for numerous films, most recently Pan's Labyrinth. But the gold standard remains Victor Erice's astonishing fable about a troubled rural girl (Ana Torrent) whose first encounter with the movie Frankenstein opens up the floodgates of her imagination. It's impossible to shake many of the film's stunning images, none more so than Torrent's is-it-real-or-isn't-it? encounter with the lumbering monster itself.—Keith Uhlich
 Buy on Amazon
42
Yi Yi (A One and a Two...) (2000)
Appearing on an avalanche of end-of-decade lists, Edward Yang's tender triumph, a portrait of a stressed-out, middle-class Taiwanese family, feels like the apex of domestic drama. The movie's beautiful modulations—from success to failure, blooming high-school love to surly alienation, birth to death—are presented with a minimum of fuss and a maximum of emotional impact. The universality was heartrending.—Joshua Rothkopf
 Buy on Amazon
41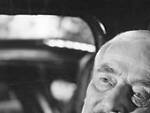 Wild Strawberries (1957)
Sweden's filmmaking paragon, Ingmar Bergman, paid homage to one of his heroes, actor-director Victor Sjöström, by casting the latter as an aging professor recalling his life during a road trip. His dreamy remembrances (of childhood, first love, an unhappy marriage) are stoked by the people he meets and the places he visits. As far as psychoanalytic cinema goes, there's none better. Woody Allen agreed: His Another Woman was a closely modeled, female-centered redo.—Keith Uhlich
 Watch now at Amazon Instant Video
---
You might also like
---