Toronto: My five favorites
By David Fear Tue Sep 20 2011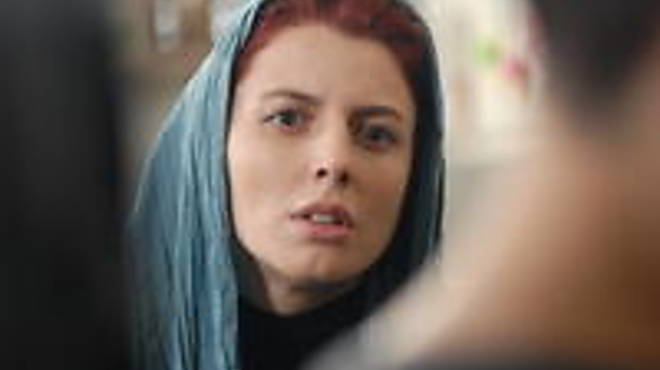 Leila Hatami in A Separation
Now that the dust has settled, the money has been exchanged back to American currency and the eyes have become somewhat less bloodshot (trust me, watching five movies a day will wreak havoc on your baby blues), I've tallied up my own hotly contested, highly subjective Top Five Personal Best of the Fest. If the Toronto International Film Festival is indeed a harbringer of awards-season glories and year-end-list qualifiers to come, you'll want to keep your own red-rimmed orbs open for these gems.

RECOMMENDED: Full coverage of the Toronto Film Festival

1. A Separation It starts out simply enough: A woman tries to file for divorce from her husband. Her decision to leave means that he has to hire someone to watch his infirm father. The way that Iranian director Asghar Farhadi uses this basic premise to tackle complex issues of class, gender, social values, parenting and the nature of truth itself is nothing less than the most graceful of dramatic coups. To call this film a masterpiece simply doesn't do it justice. Yes, it's that good.

2. Shame Even those few who weren't fans of Hunger acknowledged that visual-artist-turned filmmaker Steve McQueen and his star, the then-unknown Michael Fassbender, were forces to be reckoned with. Their follow-up, about a New York City sex addict dealing with personal demons and his dingbat sister (Carey Mulligan), makes their previous work feel tame; it's a moralistic free-fall into the abyss that doubles as a portrait of a broken city choking on its own oversensationalism and excess. Seeing this on the tenth anniversary of September 11th, 2001, was as close to a religious experience as I've had at the movies.

3. La Havre A deadpan tribute to WWII resistance films and France's cinematic poetic realism of the 1930s—one character is named Arletty—Aki Kaurismki's latest easily ranks as his most satisfying work of the past 15 years. His extended riff on Casablanca and other Golden-Age goodies, however, is more than just an homage; it's also a deceptively light parable on the importance of community in a fractured Europe.

4. Wuthering Heights Andrea Arnold does more than just adapt Emily Bront's novel of unrequited love; she's turned it into a feral, impressionistic take on the book's hormonal passions and overwhelming emotional tidal waves, as well as making the tome's racial undercurrent remarkably explicit. The first hour, which features maybe five minutes worth of dialogue, is especially breathtaking.

5. Kill List I go to Toronto's midnight-movie selections—or really, any fest's after-hours blocks of programming—to experience the thrills, shocks and primal giddiness of...let's call it genre cinema that tends toward the extreme, shall we? Brit director Ben Wheatley's follow-up to Down Terrace gave me all that and more; his foray into horror films takes the socio-realistic bent of his debut to the next level while throwing a few delightful WTF curveballs along the way. I'd call it a guilty pleasure, only I don't feel the least bit guilty over digging this pulp-deluxe spookfest.

Follow David Fear on Twitter: @davidlfear

Read Joshua Rothkopf's best-of-fest list
You might also like
---
Film events calendar for New York City
Was Showgirls really that bad? What really went do...

Wes Craven's passing this year marked the end of a...

Videology is scooping up some of the finest movies...
3

more events »
Time Out videos
---
---
Tweets by Time Out NY
Tweets about "@timeoutnewyork"
@TimeOutNewYork
Subscribe to Time Out New York on Spotify for playlists and recommendations from our Music team.


Check out New York's best restaurants, hottest street style, cool apartments and more.