Essential Chinatown New York: A guide to the best basics
From the tastiest $1 dumplings to the karaoke joint with the most flash, here's our guide to Chinatown New York, with the standout essentials in Manhattan, Brooklyn and Queens.
By Hana R. Alberts, Christina Izzo and Patty Lee Tue Jul 2 2013
Know where to go for the best roasted duck? How about a relaxing full-body massage? Use our Chinatown New York maps for downtown Manhattan, Flushing and Sunset Park to find the best of the neighborhood.
RECOMMENDED: Complete guide to Chinatown in NYC
Photograph: Jessica Lin
Fried dumplings at Prosperity Dumpling
This pint-size dumpling den serves one of the best budget meals in Chinatown: four pan-fried pot stickers for a buck. The plump, hand-made wrapper—chewy with crisp, griddle-pressed edges—is folded around a juicy pork-and-chive filling, its rich flavor at odds with the cheap price. $1.
46 Eldridge St, (between Canal and Hester Sts)
More info
You'll be confused when you show up to this old-school Cantonese joint—the outside inexplicably says 102 noodles town. But clarity hits when you taste a slice of the roasted duck, with its fatty, succulent meat and crackly, burnished mahogany skin. You can get the bird over rice or congee ($5), but purists should stick to a mere drizzle of hoisin. $10 for ½ duck, $20 for whole.
102 Mott St, (between Canal and Hester Sts), 10013
More info
The litmus test of a good Chinatown bakery is its dan ta (egg custard tart), and there's no tastier tartlet around than the one at this Two Bridges bakery. What sets the three-bite sweet apart is its melt-in-your-mouth custard filling, eggy-sweet but not cloying and skillfully wrapped in a buttery, crisp-around-the-edges crust. 90¢.
47 Catherine St, (between Madison and Monroe Sts), 10038
More info
"You live in Chinatown and don't know what Ten Ren is?" an Asian teen incredulously screeches on his iPhone outside the Chinatown outpost of this popular tea chain, first opened in New York in 2001. And the incredulity is valid—lines here regularly wind into the street. Boba novices should start with the classic pearl milk tea, a smooth, strong black milk variety studded with super-fresh, chewy tapioca balls. $3.
79 Mott St, (between Bayard and Canal Sts), 10013
More info
Nestled amid sidewalk stands of dragon fruit and rice rolls, this Canal Street cart doles out $1 paper bags filled with 15 quarter-size balls of batter. Pillow-soft with a crisp exterior, the puffs are made to order in a special waffle iron and taste like the sweet cross between a fortune cookie and a French madeleine. $1.
Canal St, (between Baxter and Mulberry Sts), 10013
More info
Owner Lorna Lai knows her teas the way a sommelier knows terroir. Curious sippers peruse the well-stocked shelves of the Hong Kong native's nook, which boasts more than a thousand jarred loose-leaf varieties from around the world, available by the ounce ($1–$17). Lai's house-made herbal blends are a standout, in exotic flavors like holy basil and bilberry.
79 Bayard St, (between Mott and Mulberry Sts), 10013
More info
Every inch of this block-spanning mart is packed with Chinese staples: Lacquered roasted ducks hang in the butcher shop; neat rows of egg tarts fill the bakery displays; and prepared-food stations hawk pay-per-pound delicacies like shredded pig's ear, stewed tendon and gamy beef tongue.
79 Elizabeth St, (between Grand and Hester Sts), 10013
More info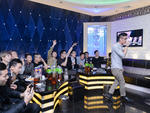 Karaoke: K-One KTV
This recently renovated two-floor (the second floor is still out of action) spot atop Shanghainese restaurant Full House is a late-night destination for young Chinese-Americans. Mirrored halls bedecked with chandeliers and strips of neon lights lead to private rooms for 5 ($25–$50/hr) to 25 ($68–$135/hr) people. New Chinese, Japanese, Korean and English songs are added weekly, and as with most Chinese karaoke dens, you get a free tab for food and drinks from the full bar, equivalent to what you pay for the room. 212-925-1999. Cash only. Reservations recommended.
97 Bowery between Grand and Hester Sts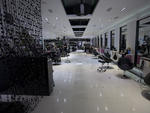 Blowout: Mess Look
If the sleek black-and-white decor and the dance music thumping from TV screens don't tip you off, the stylists sporting funky 'dos (purple hair, anyone?) and customized black tees with slashes and safety pins should leave you in no doubt that this two-year-old hot spot for Hong Kong hipsters is undeniably trendy. But an affordable blow-dry can be found here, too, ranging from $15 to $20, depending on how much flatironing is needed. 212-226-7826, messlook.com.
104 Bowery between Grand and Hester Sts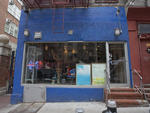 Nails: Rich Nail Spa
A handful of manicure tables and elevated, massage-giving pedicure chairs occupy this cozy salon. Exposed brick, outdated English fashion magazines and a MOR soundtrack form the backdrop to bargain manis ($8), pedis ($18) and combos (Mon–Thu, $20). Foot massages (30mins $25) are also on the menu, and flip-flops ($3–$8) are for sale in case you want to preserve your newly painted toes. 212-965-8998.
199 Hester St between Baxter and Mulberry Sts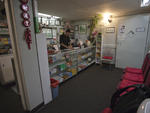 Massage: Fishion Herb Center
At the end of an AstroTurfed alley off Mott Street is an unexpected gem. In 15 linoleum-floored, semi-private rooms, therapists dole out a combination of Chinese acupressure and shiatsu massage (30mins $20), while foot massages (40mins $25) are dispensed at armchairs in the downstairs communal area. 212-966-8771, fishionherbcenter.com. Reservations recommended.
107 Mott St between Canal and Hester Sts
---
You might also like
---
Food & Drink events calendar
Time Out videos
---
---
@TimeOutNewYork
Subscribe to Time Out New York on Spotify for playlists and recommendations from our Music team.


Check out New York's best restaurants, hottest street style, cool apartments and more.