James Beard Awards: The 2012 rookie class
Get to know the local talent that will be repping NYC for the first time this year.
By Time Out editors Wed May 2 2012
---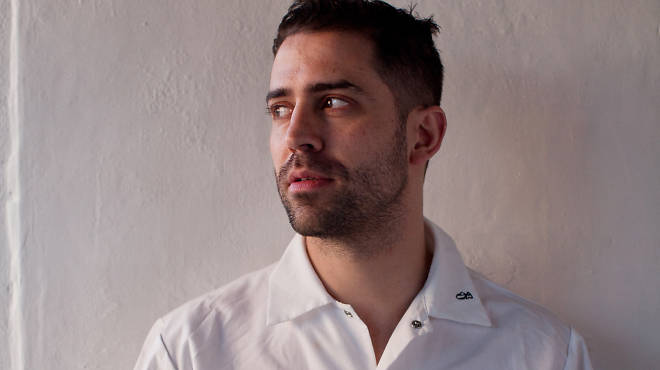 Photograph: Andrew and Gemma Ingalls
Ignacio Mattos, Isa
Nominee: Best New Restaurant
This is your first James Beard Award nomination. How did you react when you heard the news?
I was at the restaurant and people [started] texting me congratulations. It's really gratifying to hear that there is an appreciation and a respect for what we're doing [at Isa].
Isa, which is known for its avant-garde cooking and psychedelic design elements, has been described by various critics as "peculiar," "quirky" and "oddball." Some critics, like our own Jay Cheshes, gave it high marks, but others were baffled. Did you expect this kind of reception when you set out to open the restaurant?
Yes, we did, and it's part of the game. It's interesting to get divided reviews, but we are more of a destination place and we depend on them financially.
You describe your food as "primitive modernism," but others have classified it under the New Nordic category. Are places like Noma in Copenhagen and Mathias Dahlgren in Stockholm a source of inspiration for your cooking?
We are not New Nordic cuisine. It has an extremely important impact on how we look at food, but our food is pretty rustic and it's more complex. I don't know René Redzepi [the chef of Noma], but Mathias is a friend and we share a lot of ideas. Also, Andoni Luis Aduriz was cooking with all-local products and wild, foraged ingredients at Mugaritz in the Basque country when I visited in 2003. He kind of started it—the whole wave of cooking with cleaner, fresher and foraged [ingredients]. But everybody was probably focused on Ferran Adrià, so not many people know about that.
Speaking of foraging, New York restaurants have long boasted seasonal, Greenmarket ingredients. But Isa—along with new spots like Acme, Frej and Atera—seem to be taking locavorism one step further with a commitment to wild produce. Is this the start of a larger forager movement in New York?
Yes, it is. The first time Mads Refslund [the chef of Acme] came [to Isa] to eat, we talked about the possibilities of working together, like chefs from different restaurants [trading off] foraging for everybody and trying to build a community of sharing.
Isa hosts some unusual events that you don't see at other New York restaurants. Yoga Tuesdays, Brunchcraft for Kids on the weekends and the one-off Chances with Wolves "séance disco" dance party. How do these activities relate to what you are doing in the kitchen and the overall vision for the restaurant?
I am trying to create the same thing, a community. We wanted the idea of the restaurant to be more eclectic, not just for foodies—a place for open-minded people, where they can [go for yoga] and afterwards sit down for dinner. People have a strange perception of what we do that was somehow [translated] to arrogance. We [just] wanted a bit more of freedom.
You've gone on the record with Lauren Shockey at the Village Voice saying that New York's dining scene is behind Stockholm and Japan. Why do you think New York is trailing other international cities in culinary creativity?
You go to Japan and it's such careful craftsmanship—a guy focuses on doing a specific thing like soba. In America, people expect to have options and options. I think trying to please everyone with too many options, rather than focusing on what you are good at, has been dragging New York [down]. Also, there are more financial pressures in New York, so [that] really shatters creativity. In Europe, they are ahead because they commit to something and nobody really complains. I'm not saying they don't struggle. They struggle. We all struggle.
What's next for you?
We [might] open the second floor of Isa for more tables and private dining in the summer.
If you win, how will you celebrate?
I'm not really good at planning those kind of things. I'll go for drinks and food with all the staff.

Mark Ladner | Ignacio Mattos | Seamus Mullen
Ghaya Oliveira | Jim Meehan | Audrey Saunders