James Beard Awards: The 2012 rookie class
Get to know the local talent that will be repping NYC for the first time this year.
By Time Out editors Wed May 2 2012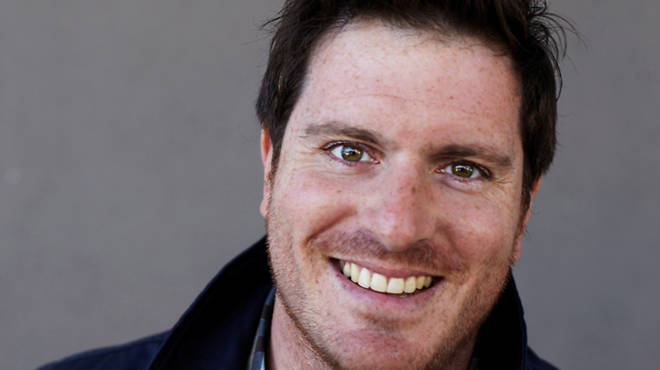 Seamus Mullen Photograph: Courtesy of Seamus Mullen
Seamus Mullen, Tertulia
Nominee: Best New Restaurant
This is your first James Beard Award nomination. How did you react when you heard the news?
We were huddled around a laptop in the back of the restaurant in the middle of lunch service.… Man, I had no idea there were so many categories! We listened for a whole hour before they got to our category. We were also the last restaurant named in our category, which was nerve-racking. When we heard "Tertulia," we all flipped, we couldn't believe it—it's such an honor just to be nominated.
Even for a town full of buzzy chefs and restaurants, the reception for Tertulia has been off the charts. Everyone from Martha Stewart to The New York Times has raved about it. And of course, you won Time Out's Chef of the Year honors earlier this month. How does the reality compare to your expectations and goals going in?
We knew that our food was going to be solid, and the space is so personal, I had a feeling it was going to be a big hit, but of course, I couldn't have imagined it was going to be as universally well received as it has been. It's a great feeling, and I'm so proud of our team and all the hard work they put in every night.
The place has been big for celebrity sightings. Now that Jay-Z has dined at Tertulia, do you think Ibérico ham could be the new luxury foodstuff that rappers shout-out to show that they're flossing?
I'm so not cool. I don't understand the flossing thing. Does this mean they will be getting Ibérico ham stuck in their teeth? I dunno…Jay-Z doesn't eat pork, so I think we're okay. Ibérico can continue to fly just beneath the radar.
Your new cookbook, Hero Food, is inspired by the healthier foods you started eating after being diagnosed with rheumatoid arthritis. Are there items on the menu at Tertulia that fit the hero-food diet?
There are a ton of things on the menu that are hero food. When I was first diagnosed, I made a list of all the things I loved to cook with and loved to eat, and then I started looking at these ingredients from a nutritional point of view. I was blown away to find out that nearly everything I loved cooking with was actually quite good for me. I looked around at a lot of the books on food and wellness, and none of them inspired me to cook—most of the recipes were pretty gnarly. That's when I decided it was time for a book that celebrated ingredients and had, at its forefront, food that was tasty. The hope is that we'll forget this food is good for us and just cook it because it's good.
What did you think of Next (another Best New Restaurant nominee) doing its El Bulli menu in Chicago? Does that school of Spanish gastronomy—and that approach to re-creation—interest you?
I think it's great. It's an homage to the most influential kitchen of our time. When I worked with Andoni [Aduriz], he told me about being at El Bulli in the early '90s and all the nights with zero covers, yet Ferran [Adrià] was tireless and refused to give up. It was one of the lessons Ferran taught Andoni, and Andoni taught me: Persevere; don't give up if you feel real conviction. I think it's wonderful that Next is tackling such ambitious projects. One more reason to visit Chicago.
Have you had a chance to eat at any of the other restaurants nominated for Best New Restaurant, especially your NYC brethren, Isa?
Um, I wish I could say it sucked, but Isa was pretty great. Seriously. Each dish was subtle and delicate and beautifully executed. Ignacio [Mattos] is a terrifically talented cook, and I tip my hat to him for cooking from his heart. It takes a lot of courage to open a restaurant like Isa—it's the antithesis of the cookie-cutter concept restaurant. Oh, and [pastry chef Pam Yung's] desserts rock.
If you had to put forward one dish to represent what Tertulia is all about, what would it be and why?
Right now, it would be huevo y bacalao. It's our version of a deviled egg, but it has whipped salt-cod in the yolk. The bacalao is smoked in our wood-fired grill, and the whites of the eggs are smoked as well. The end result is one perfect, eggy, bacalao-y, smoky bite.
How would you celebrate a win at the JBAs?
Throwing down with my crew at Tertulia! How else?

Mark Ladner | Ignacio Mattos | Seamus Mullen
Ghaya Oliveira | Jim Meehan | Audrey Saunders