James Beard Awards: The 2012 rookie class
Get to know the local talent that will be repping NYC for the first time this year.
By Time Out editors Wed May 2 2012
---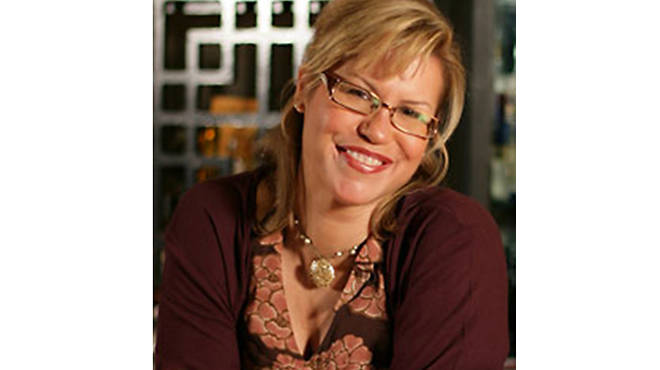 Audrey Saunders Photograph: Courtesy of Audrey Saunders
Audrey Saunders, Pegu Club
Nominee: Outstanding Bar Program
For two decades, there was no cocktail equivalent to the James Beard Foundation's Outstanding Wine Program award. That changed this year with the creation of a cocktail category. How do you feel about that?
[Even without a dedicated category], there was [always] an opportunity for a bartending professional to be nominated as a Wine and Spirits Professional. When Dale DeGroff won that award in 2009, there was a sense of change coming on the horizon. The craft cocktail industry has been making such incredible advances over the last number of years, so while it was wonderful to see the new category, it seemed like more of a natural progression than a surprise.
You got your start at the Waterfront Ale House in 1995, and then went on to work with the legendary Dale DeGroff at Blackbird a few years later. Did you have any inkling back then that craft cocktails would reach this level of national recognition?
I was hopeful that craft cocktails would one day be recognized and appreciated on a culinary level. It was something I had always dreamed of, but no, [I] never [thought that they would reach these heights] in such a short period of time.
When Pegu Club opened in 2005, many patrons asked that their gin cocktail be made with vodka. Today, every new restaurant has a cocktail program with handcrafted bitters and fresh ingredients. What changed?
[In the past we didn't] hold bars to the same high expectations that we held for great new restaurants with talented chefs. It was my goal to change that perception. I truly believed that the only way to restore elegant cocktail culture was to take a contrary stand. When we opened, Pegu had five vodkas and 27 gins—pretty much the antithesis of every other bar throughout the country. I made it my mission to revive the gin category. Gin has a depth and complexity that other spirits can't match, but American bartenders had all but forgotten how to utilize it. I [also] had the designer create shelves for the back bar that would showcase many of my vintage cocktail books, barware and antique spirits from my personal collection. I wanted people to be inspired enough by what they drank and by the historical pieces, that they would want to experience [it again].
I also had to amass a strong front-line of bartenders, who created a friendly, warm and welcoming environment. We all knew that every drink on the menu was delicious, but for a newbie, it was scary to read—all you saw was gin, rye and amari. Many guests balked at the idea of gin, but we had a drink for every one of them and we knew that we could change their minds with just one sip. Something I laughed about was discovering one of [the bartenders'] techniques for "selling" a [gin] drink. If it was a vodka drinker, they would tell them about this fantastic drink which contained a vodka infused with juniper and citrus. After those first couple of sips, they were sold, and then the bartenders would reveal that it was, in fact, gin. [The guests would say:] "But I hate gin…I thought I hated gin?" All of a sudden, the guests had a comfort level and were open to trying many different things.
Many of today's star bartenders got their start at the Pegu Club. That includes two of the other Outstanding Bar Program nominees, Jim Meehan of PDT and Toby Maloney of the Violet Hour. Does that hold any significance for you?
While they are responsible for their own successes, seeing both of their nominations is extremely gratifying. I'm proud of all the other Pegu alumni who've gone forth and made a difference. Their accomplishments speak for themselves, and I fully expect that many of them will be nominated one day, as well.
Given Pegu Club's role in reviving classic cocktail culture, what do you make of a place like Aviary—Grant Achatz and Craig Schoettler's cutting-edge cocktail bar in Chicago?
If executed properly, I'm a big fan of cutting-edge ideas like those of Grant and Craig, who are doing some very cool work. I've been to Alinea and had an incredibly stimulating and enriching experience there, and am looking forward to visiting Aviary one day.
Recently, you and Robert Hess, who runs the cocktail website chanticleersociety.org, got married—mazel tov!—and you now live in Seattle. Any plans for a project out there?
I wanted to enjoy some personal time with Robert and get a feel for Seattle [before starting any new projects here]. Two years later, the time feels right. Robert and I are laying the groundwork for a small cocktail school in Seattle, as well as forming a bar concept.
If you win, how will you celebrate?
Why I'll be at Pegu with Robert [Hess], of course!

Mark Ladner | Ignacio Mattos | Seamus Mullen
Ghaya Oliveira | Jim Meehan | Audrey Saunders