Lighten up with Vinho Verde wines
Sponsored post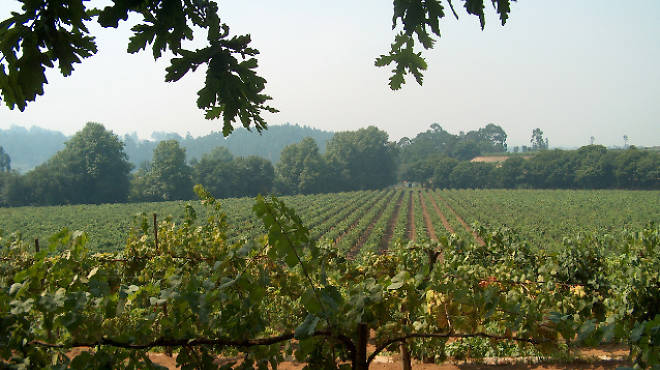 Vinho Verde vineyard Courtesy Vinho Verde wines

The long, hot days of summer call for a nice cold one—a glass of white wine, that is. Lucky for you, Passport to Vinho Verde—a celebration of wines from this region in northern Portugal, is back, this year lasting the entire month of June.
Pronounced veeng-yo vaird, the Verde refers to it being a young wine, released three to six months after harvest. As a result, these wines are known for their vibrant fruit, low alcohol and refreshing qualities—everything you want in a summer wine. And it doesn't hurt that these light, crisp flavors make them one of the most versatile partners with food.
You can taste Vinho Verde wines for yourself from June 1 to 30, where they will be featured in specials at dozens of restaurants throughout the New York City area for the Passport to Vinho Verde celebration. Or stop by a participating wine shop for special tastings and pick up a bottle on your way to an outdoor barbecue or rooftop gathering.
If you like what you taste—and you will—you'll definitely want to enter the Passport to Vinho Verde sweepstakes*, where you'll have a chance to win a trip to the region in the Iberian Peninsula and visit the vineyards where these varietals have grown for more than 2,000 years. Simply text "VINHO" to 88704 or visit winesofvinhoverde.com/sweepstakes to enter.

*Open to residents of NY & IL who are 21 and older. Contest ends 6/30/12. Void where prohibited. Additional Restrictions apply. See rules online.