Whiskey 101
Know your Irish whiskey from bourbon: Get schooled on six types of the brown stuff.
By Caitlin Griffith and Christina Izzo Tue Mar 12 2013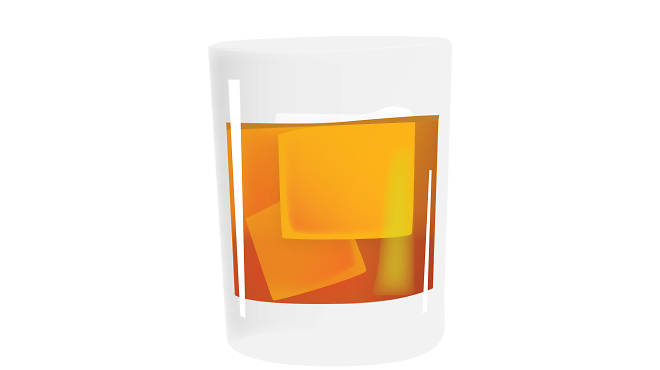 Bourbon
Canadian Whiskey
Rye
Taste
Sweet, smoky, rich
Smooth, round, light
Spicy black pepper, assertive
Ingredients
At least 51 percent corn (most are 60 to 80 percent), as well as wheat, rye and barley. No additive coloring, flavoring or spirits.
It's anything-goes with Canadian whiskey—typically there's rye in there, with corn and wheat found in high percentages as well.
51 percent rye grain; final 49 percent comprising corn, wheat, barley, oats or rice.
Aging
Whereas other whiskeys are aged in reused barrels, by law, bourbon must age in brand-spankin'-new white-American-oak casks for a minimum of two years—the charred wood infuses the spirit with caramelized sugars, giving it that signature sweetness.
Mellowed for at least three years—in bourbon, sherry or brandy casks, either new or used—with an average of four to six years in barrel.
Matured in charred new-oak barrels, rye is typically aged from four to eight years, although longer is a possibility.
Region
Bourbon can be produced anywhere in the U.S., but omore than 97 percent of the 200 plus bourbons on the market come from the corn-heavy state of Kentucky, the much-heralded birthplace of the spirit.
After a large influx of Scottish settlers throughout Canada in the late 18th century, Canadian whiskey (as in the U.K., our northern neighbhors tend to spell it without the e) emerged from the region's abundant crops of rye, corn and wheat, and its lack of barley grains.
Rye whiskey can be produced anywhere in the United States, though traditionally, it was found in parts of the Eastern Seaboard, in the farming communities of Pennsylvania and Maryland.
Booze Trivia
Under President Lyndon Johnson's administration, Congress declared bourbon the "Native Spirit of America" in 1964 (LBJ was partial to the patriotic tipple).
Bootlegger Al Capone helped popularize Canadian whiskey during Prohibition, purchasing upwards of 100 cases daily—smuggled through Michigan and sold in Chicago—birthing the falsehood that Canadian whiskey equals rye.
The Whiskey Rebellion broke out after an excise tax was introduced—Treasury Secretary Alexander Hamilton's idea—but the coalition of Pennsylvania rye farmers fell apart before government troops arrived to stamp them out.
Bourbon • Canadian Whiskey • Rye
You might also like
---