LGBT holiday events
Queer parties, concerts, performances and other events will help you have a gay holiday season.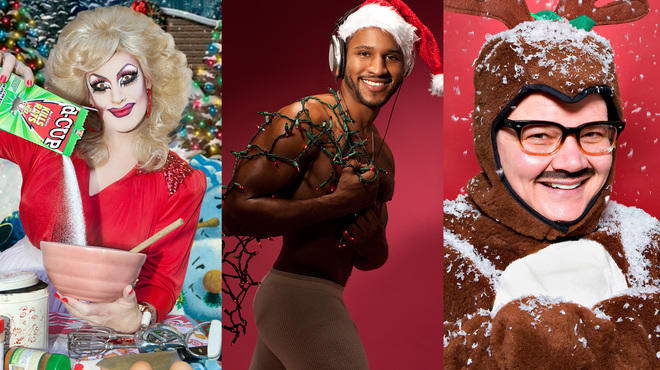 From left: Jackie Beat, DJ Justin Dawson, Murray Hill
Happy holigays! The Christmakwanzakah season is upon us, and NYC's gays are, as always, eager to celebrate. Solemn observations of Baby Jesus's birthday aren't exactly heavily represented in the local LGBT scene; you're more likely to find irony-drenched anti-Christmas performances, retro-kitschy variety hours and, of course, dance parties. But whatever your taste, the city's queer scene offers at least a few ways to make your holidays gay. Check out some of this year's offerings below, and come back for updates as events are added.
RECOMMENDED: More New York City Holiday coverage
LGBT holiday event photos
Share your thoughts