The High Line in NYC: Your guide to New York City's elevated park
Find the best things to do near the High Line in New York City, plus the best events happening on the elevated park.
By Time Out editors Fri Apr 26 2013
There are few places more pleasant than the High Line in NYC on a sunny afternoon. This elevated park is one of Manhattan's most popular destinations, and it isn't hard to see why. A rail track that went out of use in 1980, the High Line was resurrected as a 1.45-mile-long green space in 2009, running from the Meatpacking District to the northern edge of Chelsea. Today it's an urbanite's playground planted with wildflowers and grasses, offering walkers a panorama of the bustle below that makes the park simultaneously removed from the city and an inextricable part of it. Check out our guide for the best events, public art, food and drink offerings, and things to do on and around this airy strip of West Side heaven.
RECOMMENDED: Full list of top New York attractions
Photograph: Courtesy Charles Mar
Charles Mary Kubricht, Alive-ness?Proposal for Adaptation, The High Line, The Lot
High Line information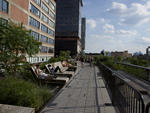 Opened in 2009, this highly anticipated outdoor park sits on the elevated infrastructure built on Manhattan's West Side in the 1930s. Today, sumptuous gardens and outdoor sculpture adorn this magnificent walkway, which is also an excellent place to enjoy a view of the Hudson River.
Things to do on the High Line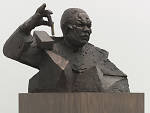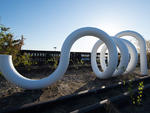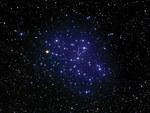 See all events on the High Line
Things to do near the High Line
The High Line in photos
Related High Line coverage
You might also like