Amerie
By Jimmy Draper Wed Aug 15 2007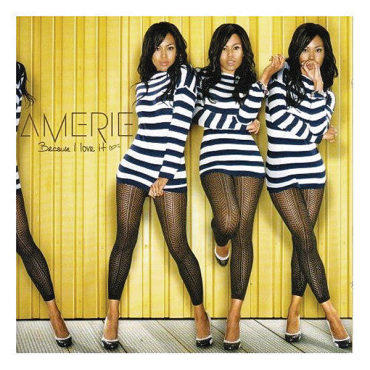 Time Out Ratings :
<strong>Rating: </strong>5/5
Despite the huge success of "1 Thing," Amerie never seemed destined for R&B royalty. While that hit proved the 27-year-old singer capable of creating a perfect maelstrom of funk- and go-go-fueled soul, little else on 2005's Touch (and even less on her 2002 debut, All I Have) indicated that she'd one day elevate herself to the level of Janet, Mariah and Beyoncé. Yet she's done exactly that with Because I Love It, an urban-pop juggernaut packed with enough diva-making moments to establish Amerie as one of the genre's leading ladies. Nowhere is this more evident than in current single "Gotta Work," a Stax-style stomper that explodes with you-go-girl gusto.
There's plenty more where that comes from. Helmed by a handful of hot producers like the Buchanans and One Up, the album incorporates electro, Motown, funk and hip-hop with remarkable cohesion. The result is a sophisticated tour de force that showcases Amerie's soulful, consistently controlled vocals on ballads like "Crush"—which soars on a sublime melody that lesser singers would quash with melisma—and club fodder such as "Losing U," an effervescent burst of rinky-dink keyboards and finger-wagging sass. Because I Love It is so great that even the slight slip into slow-jam monotony at the end feels less like a misstep than a welcome opportunity to catch one's breath after the whirlwind of star-is-born brilliance that precedes it.
Because I Love It (Columbia)