Carrie Underwood
The American Idol vet plays rowdy chick at Nassau Coliseum and the Prudential Center.
By Mikael Wood Mon Nov 1 2010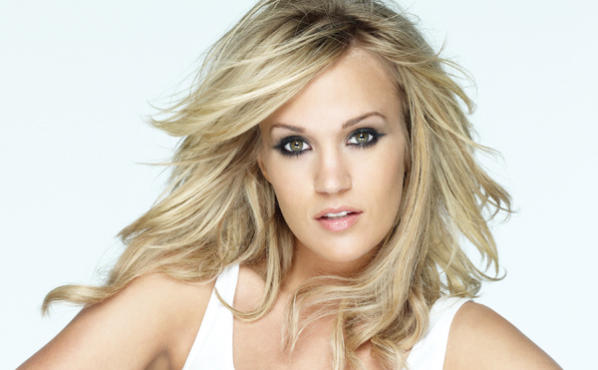 Carrie Underwood
Nassau Coliseum; Fri 5
Prudential Center; Nov 15
"If it wasn't for guys like you, there wouldn't be songs like this," sings Carrie Underwood in a tune from last year's Play On. What she doesn't add is that if it weren't for songs like "Songs Like This," Underwood probably wouldn't be the star she is. Since winning the fourth season of American Idol in 2005, this 27-year-old Oklahoma native has become one of the biggest names in country music, thanks largely to rowdy tough-chick anthems such as "Before He Cheats" (in which she digs her keys into the side of his pretty little souped-up four-wheel drive) and "Last Name" (in which she wakes up in Vegas and hits the road in his Pinto).
That the rather stoic (and recently married) Underwood appears to share nothing with the characters she embodies is a testament to the ingenuity of Nashville's star-making machine: Where Idol viewers heard an incredible voice unattached to a personality, Music Row saw an opportunity to connect with middle-American Britney Spears fans. Expect no fewer costumes or gadgets—and quite a bit more singing—than you'd get at a Britney show.Underwood's opener, Billy Currington, just released his latest set of charmingly low-key country-rock songs, Enjoy Yourself, in which he describes his interests in fishing, drinking beer and sitting on the beach watching the sun come up. Sounds exotic.
Buy music by Carrie Underwood on iTunes