Charles Bradley
An NYC soul survivor digs up dark sounds in a major debut with the Daptone crew.
By Jesse Serwer Tue Jan 18 2011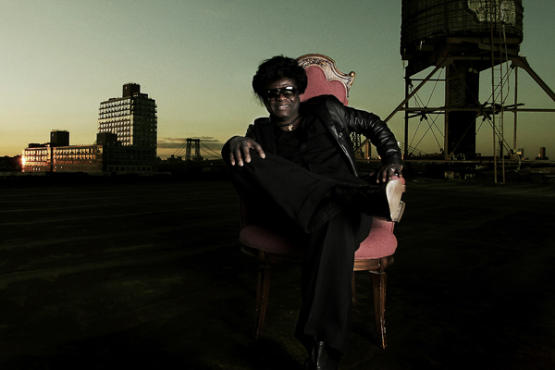 Photograph: Kisha Bari
; Tue 25
The recessionary climate has brought a resurgence of poverty as music-video mise en scne. Charles Bradley isn't out of his element among the downtrodden in the clip for his devastating "The World Is (Going Up in Flames)," though. For decades the Florida-born, Bed-Stuy-bred singer lived a transient existence, working as a cook in kitchens from Maine to Alaska, before returning home to Brooklyn and taking up residence in a Bushwick housing project.
Bradley's pedigree—weathered, unknown NYC soul survivor with Southern roots gets belated break after chance encounter with the Daptone Records crew—is in many ways identical to that of Sharon Jones, the label's banner star, and of Lee Fields, a singer with a similarly gravelly, JB-meets--Bobby Womack voice, who's also recorded with Daptone. But the material on No Time for Dreaming, Bradley's new LP on Daptone imprint Dunham Records, has a decidedly darker hue.
Whether serenading a lover on "Lovin' You, Baby," decrying the prison-industrial complex on "The Golden Rule" or chasing the specter of his dead brother on "How Long," Bradley sings like a man with an Atlas-sized weight on his shoulders. Still, this month is shaping up to be the most promising of the 62-year-old's career, as he celebrates the release of his debut LP—the first great album of 2011.
Buy music by Charles Bradley on iTunes