Indie-rock auteur Matthew Friedberger returns to play NYC
The once and future Fiery Furnaces partner plays his latest creations in two concerts this week
By Kurt Gottschalk Mon Oct 15 2012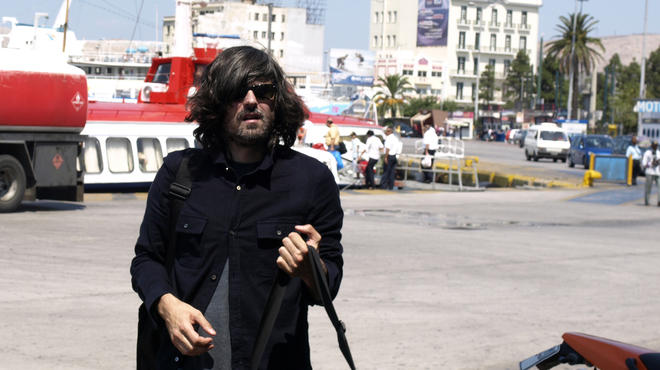 Matthew Friedberger Photograph: Courtesy Thrill Jockey
The roll Matthew Friedberger has been on for the past two years might be outpacing even his own creative restlessness. Since moving to Paris, he has completed a series of eight solo LPs sold by subscription, along with a download-only album—The Diabolical Principle—which reconstructed tracks from the solo albums to create four new avant-pop suites. Now Friedberger is setting out fresh, with plans for a new horror movie and his own opera house. He hasn't had time to work on either of them, but that's not going to hold him back.
The conceptualist–multi-instrumentalist's forthcoming album, Matricidal Sons of Bitches, is the soundtrack to the unmade movie, and in the populist spirit of the Fiery Furnaces, his band with sister Eleanor, he will be accepting song (and movie) ideas on this tour, which makes two stops in New York this week. Sound confusing? His hilarious new Neue Friedberger Oper/Poverty Rue Productions blog (nfoprp.blogspot.fr) won't do much to clear things up.
But the new album (to be released October 30) has the smallest germs of ideas the incessant revisionist has ever made public: 45 tracks full of sentiment and cinematic cues that will no doubt develop into something he can't even predict before all's told. In the meantime, both siblings insist the Furnaces will be back. The opera house is another story, but as Friedberger's fans have come to know, there's always a madness to his methods.—Kurt Gottschalk
Matthew Friedberger plays Littlefield Sun 21 and Le Poisson Rouge Mon 22.
Share your thoughts