Live preview: Clams Casino
A local producer vaults to prominence as he preps his first-ever live show.
By Corban Goble Mon Aug 8 2011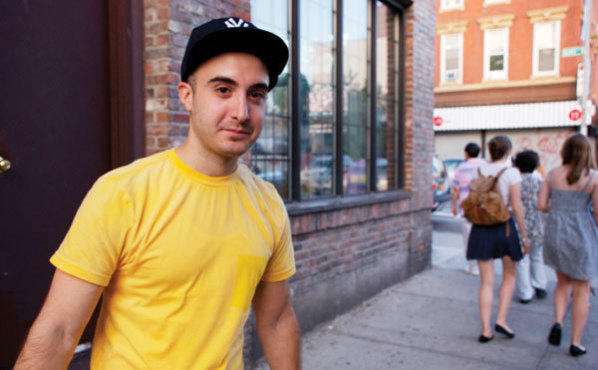 Clams Casino Photograph: Benjamin Gaffin
Not long ago, New Orleans rap titan Lil Wayne was the undisputed champion of the mixtape—and frankly, there were few contenders to dispute that claim. On classics like 2007's Da Drought 3, Wayne jacked beats from the Top 40, as well as from less-notable bangers, such as the Mike Jones instrumental "Mr. Jones," in each case injecting his singular Weezyness, and almost always outshining the original track.
But in remaining true to that formula, Wayne's latest tape, Sorry 4 the Wait, felt remarkably stale: a sign of how rapidly the underground has evolved. With mixtapes no longer just hype-generating vanity releases, up-and-coming rappers take the work increasingly seriously, scrapping to find original production and new sounds. The most innovative among a new breed of producers who have risen to the occasion is 24-year-old New Jersey beat-maker Clams Casino (real name: Mike Volpe), a maximalist whose lush, syrupy tracks were first aired in songs like Lil B's "Motivation." Having never met that Bay Area rapper, Volpe simply e-mailed the beats via MySpace.
The resulting exposure prompted Clams Casino's new EP, the gorgeous Rainforest, featuring five tracks that would be marred by the presence of a vocalist. Still, pay respect—the Trojan horse of Lil B made this all possible. So everybody, all together now—thank you, Based God.