Live preview: Holy Ghost! + Jessica 6
Two fast-rising New York acts blaze new trails for underground disco.
By Kristen Zwicker Fri Oct 21 2011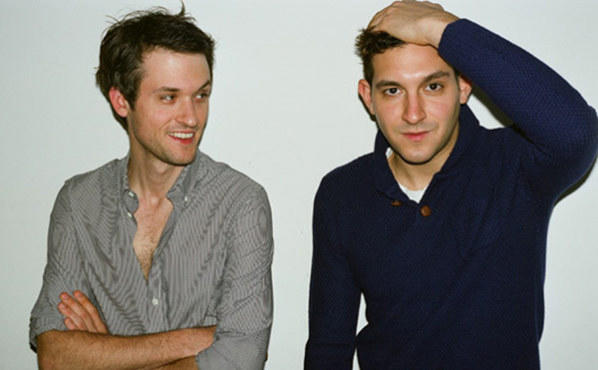 Holy Ghost! Photograph: Ruvan Wijesooriya
Nick Millhiser and Alex Frankel of Holy Ghost! have a long history of making music together, reaching back to the day they both enrolled in Ms. Preston's fourth-grade rock-band class. Since then, the Manhattan natives have had a hand in several bands, including a rap group named Automato. That act caught the ears of DFA masterminds James Murphy and Tim Goldsworthy, who produced one of Automato's records in 2004. While Millhiser and Frankel's rap career fizzled shortly thereafter, their relationship with DFA was a slow-burner, inspiring the guys to shift their sights—and sounds—toward the dance floor. The result: infectious synth-pop with a hard disco lean, earning Holy Ghost! gigs opening for LCD Soundsystem and Chromeo, as well as accompanying Aussie sensation Cut Copy on tour earlier this year.
Named for the defiant heroine of sci-fi cult classic Logan's Run, Holy Ghost! tourmate Jessica 6 thrives in the deep shadows of disco, specializing in seductively menacing dance grooves led by sexpot songstress Nomi Ruiz's velvety croon. Bassist Andrew Raposo and keyboardist Morgan Wiley had more than seven years of experience playing together—nu-disco enthusiasts may recognize the pair from Hercules and Love Affair and Midnight Magic—when they hooked up with Ruiz in 2008. The Brooklyn trio's hypnotic, nuanced sound and electrifying shows have since solidified their place on the sweat-dappled dance floors of New York's disco underground.
Buy music by Holy Ghost! on iTunes
Buy music by Jessica 6 on iTunes