Live preview: Kid Cudi
Mr. Rager gets his act together in time for three Roseland dates.
By Sophie Harris Fri Apr 8 2011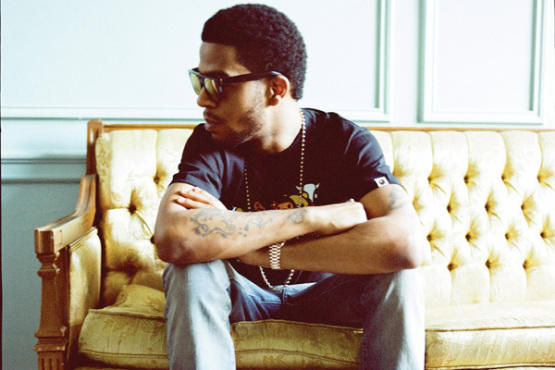 Photograph: Pamela Littky
Roseland Ballroom; Wed 20--Apr 22
The first time TONY spoke with Kid Cudi, the Cleveland rapper was about to release his debut album, Man on the Moon: The End of Day, heralded giddily as a "game-changer" by Motown boss Sylvia Rhone. "My life is like a speeding bullet that just hasn't hit the target yet," he shrugged.
Within a year, Cudi starred in an HBO series, ranted onstage a lot, confessed to a coke addiction and had a daughter. A tweet from last summer read: "Hell does have an exit, and i found it."
Cudi's second album, Man on the Moon II: The Legend of Mr. Rager, signaled a recovery of sorts with its bleak beats and enough's-enough lyrics. At its launch party in a dark little club last fall, Cudi seemed genuinely humble, thanking his old pals from the early days. These three NYC dates coincide with Lady Gaga coming to town (again), and given that Cudi was booted from that tour for punching a fan, we're betting on a defiant, fired-up performance. While he might not be hitting the target square on, he's certainly back on track.
Buy music by Kid Cudi on iTunes
Write your own review