Live preview: Ryan Adams
Touring as a solo act, this feisty troubadour still sings of domestic bliss.
By Mikael Wood Wed Nov 23 2011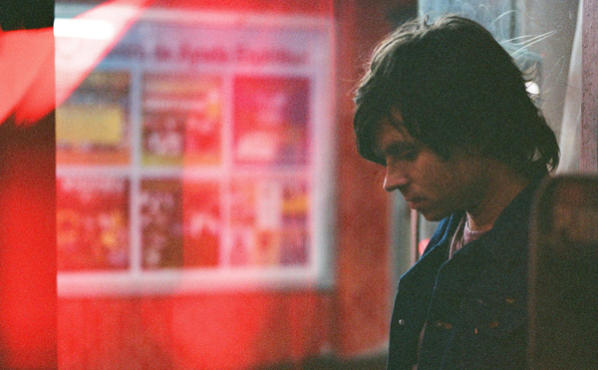 Ryan Adams Photograph: David Black
Now that Ben Gibbard and Zooey Deschanel have called it quits, it's up to Ryan Adams and Mandy Moore to maintain the idea that glamorous Hollywood actresses are attracted to dorky musician dudes. (Ryan, a nation of manchildren turns its lonely eyes to you.) Fortunately, Adams's new Ashes & Fire suggests he and Moore's union is one we can count on: "Last time I was here it was raining," he sings right at the album's top. "It ain't raining anymore."
A lovely set of bare-bones roots-rock ballads, Ashes appears to have been inspired by a newfound balance in Adams's well-publicized personal life; it's packed with nature metaphors you can only partly ascribe to his current home in Los Angeles. Adams made the record with Rolling Stones producer Glyn Johns and a handful of high-class pals (including Benmont Tench and Norah Jones), but in another sign of his increasing stability, he's on tour as a one-man solo show. Reports from the road indicate he's going deep, unpacking tunes from throughout his lengthy career and breaking out loads of top-shelf banter regarding his various obsessions.