Live preview: Steve Cropper and Friends
The pioneering R&B guitar star honors a storied R&B combo.
By Brad Farberman Mon Aug 8 2011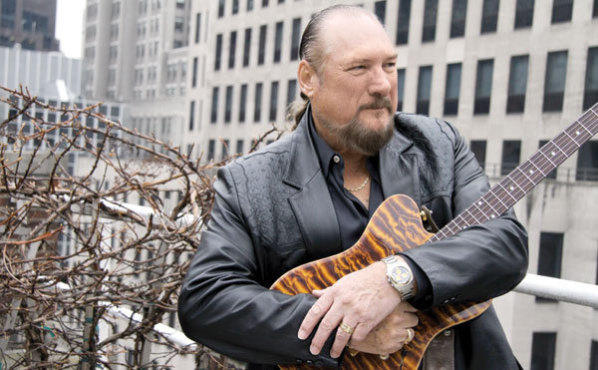 Photograph: Dave Kogut
In this age of viral videos and reality television, it seems inconceivable that a talented person wouldn't seek out stardom, especially when it's evident that you don't actually need talent to become a star in the first place. But Steve Cropper, a guitarist and songwriter of largely unmatched skill, has built a career from making other people sound good, a path he follows even when leading his own ensembles.
Growing up in Memphis, Cropper fell in with the crew at Satellite Records, which changed its name to Stax in 1961. As a founding member of Booker T. and the M.G.'s, the label's house band, Cropper provided clear, ringing fills and mean, greasy rhythms that graced the work of soul men like Otis Redding and Johnnie Taylor. But Cropper was more than just a six-string savant, cowriting "(Sittin' on) the Dock of the Bay" with Redding and further hits with Wilson Pickett ("In the Midnight Hour") and Eddie Floyd ("Knock on Wood").
That was then. Since moving on from Stax in 1970, Cropper has plucked and strummed for everyone from Levon Helm to the Blues Brothers (with whom he appeared on the big screen twice). New album Dedicated, Cropper's first solo disc in nearly three decades, features the music of early R&B group the 5 Royales, from whom James Brown borrowed the song "Think" and Cropper took a whole lot of inspiration. Among the singers on hand to help interpret this music at Lincoln Center, as on the album, will be resurgent soul star Bettye LaVette.