Live preview: The Cure
Break out the kohl for a retrospective of Robert Smith's wonder years.
By Mikael Wood Mon Nov 21 2011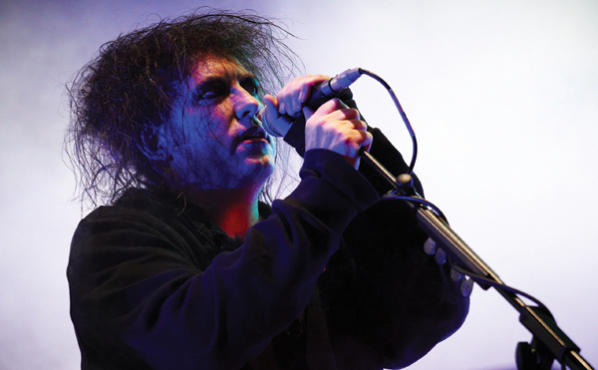 The Cure Photograph: Andrew Whitton
Leave it to the doomed romantics of the Cure to bring a sense of extravagance to the seemingly obligatory custom of playing classic LPs live. Known as "Reflections," the goth-rock legends' current show presents in their entirety the Cure's first three full-length albums: Three Imaginary Boys, from 1979; Seventeen Seconds, from 1980; and Faith, from 1981. What's more, a different lineup plays each album, with a bare-bones trio eventually growing into a synthed-up quintet; the final ensemble even includes Lol Tolhurst, a founding member of the band who last played with the Cure in the Disintegration days.
Needless to say, ticket holders should expect a long night: In addition to the three full albums—all released well before the English band broke through to mainstream American listeners with "Just Like Heaven"—frontman Robert Smith is promising an encore stocked with other tunes from the Cure's early years. (Think "Boys Don't Cry" and "Jumping Someone Else's Train.") Sunday's show in particular could stretch toward the epic, as it's the final "Reflections" date presently on the books, following earlier visits to Sydney, London and Los Angeles. If you've been waiting for an opportunity to break out that new tube of waterproof mascara, here it is.
Buy music by the Cure on iTunes