Live preview: Trey Songz
Is this fast-rising R&B seducer too sexy for his shirt? Thankfully, it comes off.
By Drew Millard Mon Nov 21 2011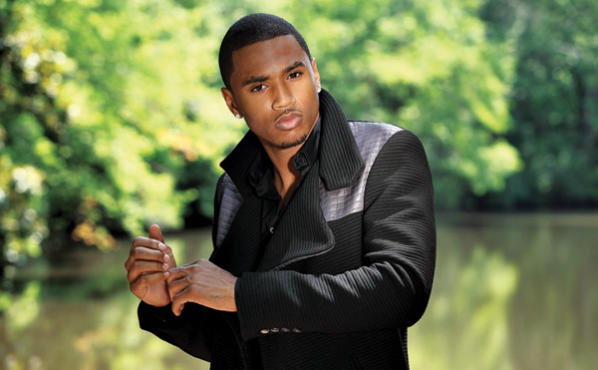 Trey Songz Photograph: Christian Lantry
When Chris Brown took a public-relations-mandated break from the spotlight in 2009, he left a vacuum for a hot young R&B singer with a golden throat and an alluring aversion to shirts. We needed someone to fill this void, someone to bravely lead us out of the darkness of celibacy and into the lovemaking light—again, preferably sans shirt. Up from R&B's second tier jumped Trey Songz, fully prepared to shoulder the responsibilities of being the heart-throbbing-est singer in all the land. Those seeking proof of his preparedness for said arduous task need look no further than his aptly titled 2009 album: Ready.
Unlike Brown, whose early career was welded to teen dance-pop and the general hyperactivity afforded by youth, Songz is a sultry '90s R&B throwback in the purest sense—recent hit "Say Ah" channels the hypercaffeinated jack-in-the-box productions of Aaliyah-era Timbaland, while "Neighbors Know My Name" is pure R. Kelly, down to the borderline-comedic raunchiness. In "Bottoms Up," Songz and guest Nicki Minaj turn the stereotypical club anthem on its ear, creating a postgoth march that displays the giddy sense of experimentalism that emerged in the latter half of the '90s.
In a way, Songz might just be too sexy for his own good. His vibe—that brand of raw, unadulterated sexiness that America seems to need from at least one R&B singer at all times—can distract some from the fact that, shirt or no, the guy makes great music.