Physical properties: New box sets and reissues, reviewed
Get these essential new sets from the Smiths, Ol' Dirty Bastard, Miles Davis and more.
By Sophie Harris, Jordan N. Mamone, Hank Shteamer and Steve Smith Mon Nov 21 2011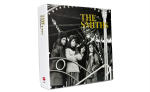 The Smiths, Complete (Rhino)

Time Out Ratings :
<strong>Rating: </strong>4/5
There are certain groups of music lovers for whom the transition from actual albums to virtual sound clouds is especially hard—and for Smiths fans, it must be a nightmare. All that beautiful artwork! The gorgeous logo! The design! This Rhino collection gathers all of the Manchester gloomsters' albums in one tidy, slender CD box, while maintaining the band's aesthetic integrity; each of the eight albums has its original sleeve and liner notes. You can spend a little more for the LP box set, or shell out a lot more for the Deluxe Collectors Edition, which brings together the albums, singles, art prints and so on.
—SH
---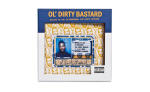 Ol' Dirty Bastard, Return to the 36 Chambers: The Dirty Version (Rhino)

Time Out Ratings :
<strong>Rating: </strong>4/5
Fort Greene's finest MC died from an overdose seven years ago this month; now, a nifty box set revisits ODB's trailblazing solo debut. Released in 1995,
Return to the 36 Chambers
picked up where the Wu-Tang Clan's first album,
Enter the Wu-Tang (36 Chambers)
, left off, its 17 tracks every bit as weird, raw and libidinous (and then some). The folks who put together this excellent reissue clearly get it: The album is encased in a big ol' wallet with a mocked-up food-coupon ID card on the front, with a bonus disc of remixes and rarities. You also get a poster, a sticker and some affectionately written liner notes. Sigh...
—SH
---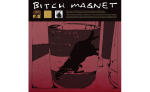 Bitch Magnet, Bitch Magnet (Temporary Residence)

Time Out Ratings :
<strong>Rating: </strong>4/5
Despite its frat-friendly moniker, Ohio's Bitch Magnet was a serious student of feedback-laced, post-hardcore ferocity. Reissued as a three-album set with worthwhile bonus material, the recently reunited band's canon trades in layered guitar bombast, spoken-cum-shouted vocals and extraordinary, musclebound drumming. The moody, prog-kissed compositions of 1990's
Ben Hur
may have inspired math rockers Don Caballero and Rodan, but it's the steam-pressed roar of 1989's densely metallic
Umber
that kicks maximum ass.
—JNM
---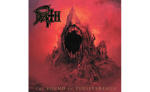 Death, Human, Individual Thought Patterns and The Sound of Perseverance (Relapse)
Human and Individual Thought Patterns
Time Out Ratings :
<strong>Rating: </strong>4/5

The Sound of Perseverance

Time Out Ratings :
<strong>Rating: </strong>5/5
At the helm of his bluntly named band, Chuck Schuldiner helped forge death metal with early releases like 1987's
Scream Bloody Gore
. But on a string of mid-to-late-period efforts—including these three titles, all out now as expertly remastered, generously augmented reissues—the agile guitarist and harrowing shrieker dialed up both the technical and emotional complexity, resulting in a strain of extreme prog that still riles up headbangers and fusion nerds alike. Schuldiner tragically succumbed to a brain tumor in 2001; a decade on, it's heartwarming to see that his legacy's secure.
—HS
---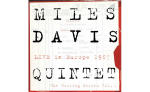 Miles Davis, Live in Europe 1967 (Sony Legacy)

Time Out Ratings :
<strong>Rating: </strong>5/5

So efficiently has Legacy packaged, repackaged and re-repackaged Miles Davis's complete studio LPs and authorized live sessions over the years that an inclination toward cynicism seems only natural as the label digs into archival tapes of Davis's road trips. But avoid cynicism: This set—the launch of a new "Bootleg Series" modeled after Legacy's immensely rich Bob Dylan releases of that name—finds Davis and his routinely astonishing '60s quintet waxing extrasensory during live shows in Antwerp, Belgium; Copenhagen; and Paris on three CDs. A DVD includes sets from Karlsruhe, Germany, and Stockholm, the only known footage of one of history's greatest bands. In a word, essential.—SS